Highlights
Build Your Knowledge
Learn more about Race, Gender, and Meritocracy in the first video from our Foundations of Diversity, Equity and Inclusion series.
Actuaries Around the World
Watch the recording of the 2021 International Webinar on The Powerful Role of Data in Achieving Gender Equality
CAS Strategic Approach to DE&I
Adopted by CAS Board of Directors, February 14, 2022
The Casualty Actuarial Society (CAS) is committed to fostering a diverse and inclusive actuarial community in which all members are encouraged to contribute to the advancement of the profession.
The CAS promotes involvement and advancement in the property/casualty (P&C) actuarial profession regardless of characteristics of a person's identity. Our merit-based credentialling process, in which exam grading is blind to a candidate's personal information, is an essential component of our structure, and one we will always uphold.
Despite this, data shows that certain groups are significantly underrepresented among actuaries when compared to other STEM fields and the insurance industry. Our 2018 research revealed gaps in awareness and access to support resources that contribute to this issue. Data also shows that certain groups are underrepresented in leadership within the CAS.
Read More
To promote equality of opportunity along the entire actuarial career path and to foster a sense of belonging and community among members of all identities, the CAS pledges to:
Listen to those who best understand the challenges impacting their own communities in developing solutions to increase representation and inclusion, especially through strategic partnerships with other organizations*.
Narrow the gaps in awareness of the actuarial profession and access to influencers and role models.
Set goals for improved awareness of the profession in the United States as measured by the distribution of students early in the pipeline. The goals will be informed by insurance industry and STEM degree benchmarks, and we will maintain transparency and accountability around progress and challenges.
Increase the financial accessibility of our credentialling program.
Encourage equal opportunities for members to develop and advance to leadership within CAS volunteer roles.
Offer optional continuing education for general business skills related to diversity, equity, and inclusion.
Advance the body of knowledge of the P&C actuarial profession through research and education on issues of unintended bias in insurance, in collaboration with stakeholders in the insurance and financial services industries.
Work closely with international partners in support of diversity and inclusion efforts outside of the United States.
*Including, but not limited to, Abacus Actuaries, International Association of Black Actuaries (IABA), Network of Actuarial Women and Allies (NAWA), Organization of Latino Actuaries (OLA), Sexuality and Gender Alliance of Actuaries (SAGAA) and South Asian Network of Actuaries (SANA).
Read More
Sharing member and candidate experiences and suggestions to enhance inclusion, equity and diversity through blog posts, articles, meetings and networking events.
Building awareness of the CAS and actuarial profession among high school and college students through Be An Actuary Day events, college and university presentations, and promotion through external organizations dedicated to diversity among STEM students such as the American Indian Science and Engineering Society (AISES), Inroads, and Association for Women in Mathematics (AWM).

Increased financial accessibility of preliminary exams through jointly sponsored programs with the Society of Actuaries (SOA):

Diversity Exam Reimbursement Program offered since 2012 and recently expanded in 2021 from reimbursement of two exams to four exams
Needs-Based Exam Reimbursement Program, approved by the CAS Board of Directors in 2020 and launched in 2022

Promoting diversity in leadership through networking events and sharing calls for speakers and leadership nominations with members from underrepresented groups through our actuarial diversity partner organizations.

Offering optional continuing education for general business skills related to diversity, equity, and inclusion through webinars and conferences. Check out the free Diversity, Equity and Inclusion Bundle on UCAS.
Offering optional continuing education and developing research on issues of unintended bias in insurance, through our CAS Approach to Race and Insurance Pricing. Check out the free Race and Insurance Bundle on UCAS and the Research Paper Series on Race and Insurance Pricing.
Sharing information on DEI initiatives with actuarial organizations around the world
Students seeking scholarships and diversity programs:
News & Announcements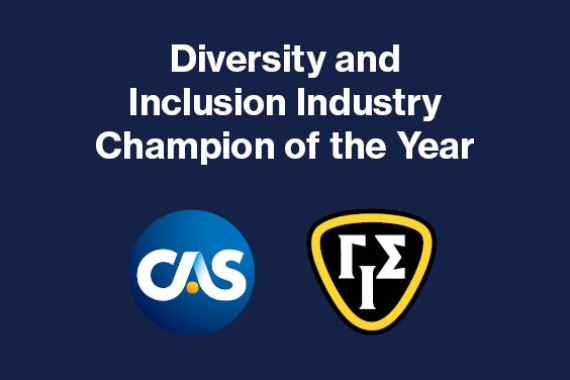 CAS News, Diversity, Membership / Notices to Members, Press Releases
CAS News, Diversity, Global Updates, Membership / Notices to Members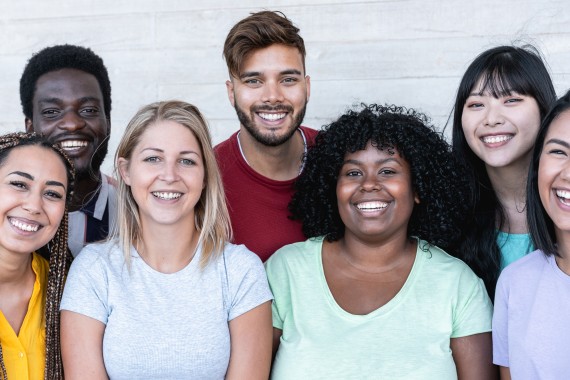 Join the CAS Diversity Impact Group to stay up to date on news and volunteering opportunities from the CAS and all of our partners.
• Visit the CAS Online Community at community.casact.org.
• Sign in with your casact.org password.
• In the COMMUNITIES menu, select ALL COMMUNITIES.
• Scroll down to Diversity Impact Group and select JOIN.

Diversity, Equity, and Inclusion Partners