Active CAS Candidates – those who have sat for a CAS exam within the past two years – are invited to take advantage of a variety of benefits. Please feel free to contact the CAS Administrative and Customer Support Department at acs@casact.org or 703-276-3100 with any questions about the benefits of being a CAS Candidate!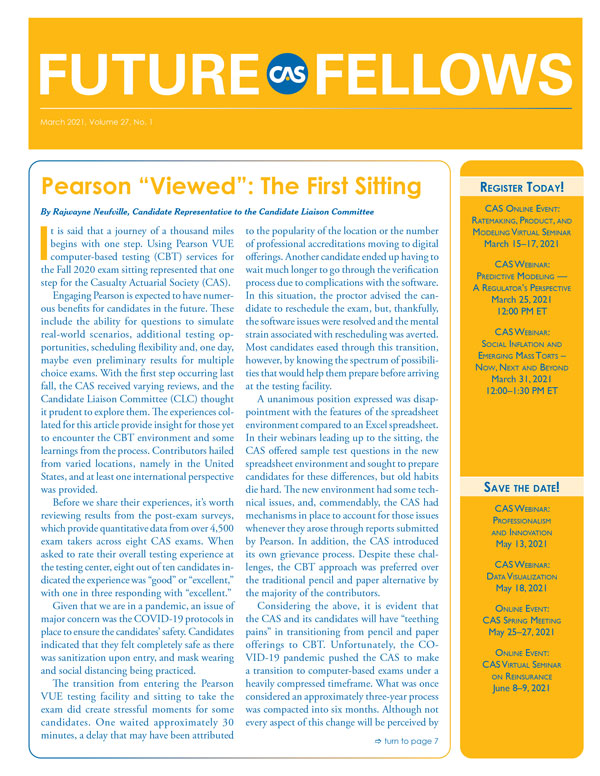 Future Fellows Newsletter
The newsletter is posted online and mailed to CAS candidates quarterly with content geared entirely to CAS exam-takers.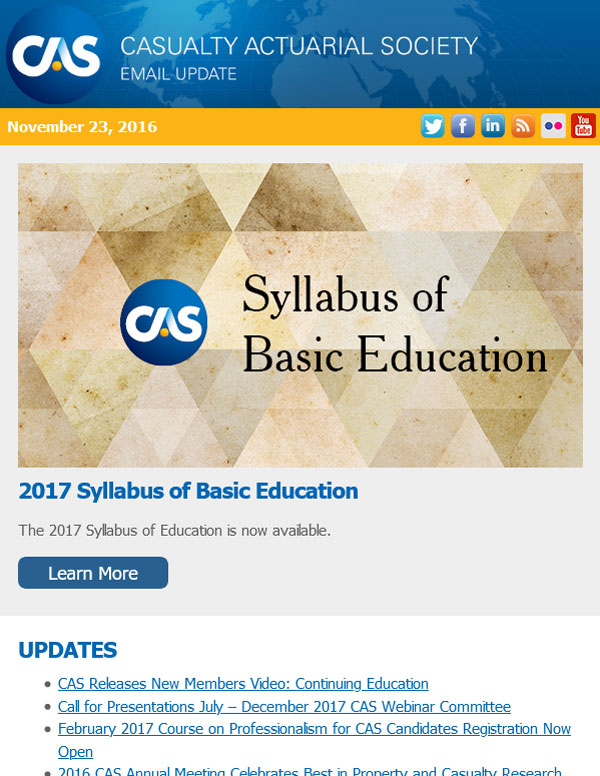 The Candidate Email Bulletin is a monthly email that fills in the gaps between the quarterly newsletter with curated CAS content for candidates. The CAS Weekly Email Bulletin arrives in your email in-box every Wednesday and includes all of the latest news and information from the CAS.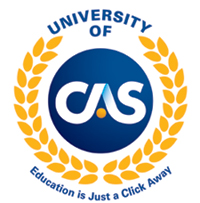 Free Educational Content Through University of CAS (UCAS)
Access UCAS by logging in with your CAS website credentials. On the main page – the Dashboard – click "Catalog" then "Complimentary" to view the free content, such as Basic Track and Intermediate track session recordings from past Casualty Loss Reserve Seminars.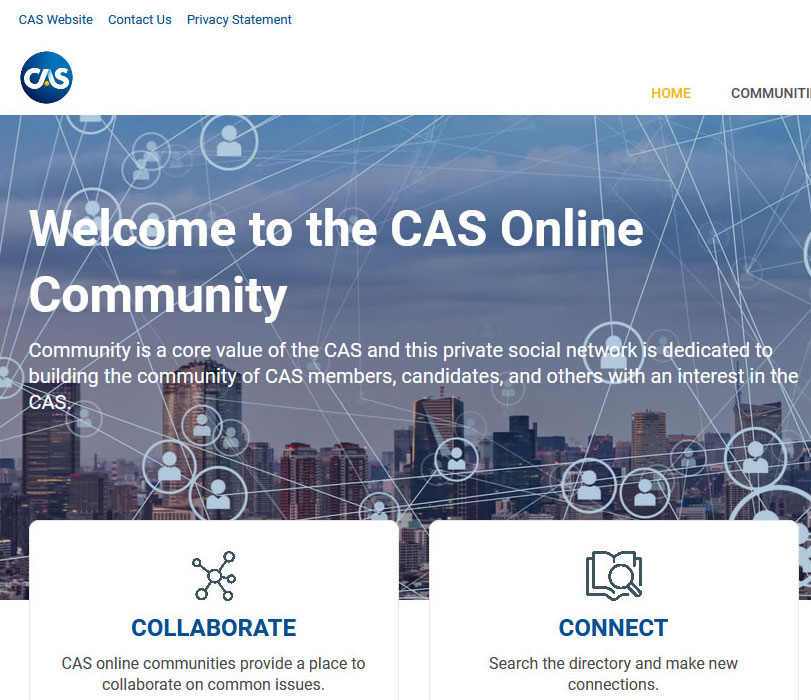 Future Fellows Online Community
Features of the community include the Future Fellows blog, the CAS Directory, and a calendar of key networking and admissions-related milestones. In addition, communities have been established for candidates preparing for specific exams. Log on to the community with your CAS website credentials to stay connected with our community of casualty actuarial candidates and our broader network of credentialed professionals in the field.
Other Benefits
Candidates receive the same discount that members receive on the registration fees for CAS meetings and seminars -- typically $200 less than the non-member rate.
Within your online profile, you can update your contact information, upload your picture, and access information in your CAS record. Click on My Exams, where you can access your Exam Acknowledgement Letter, which is an acknowledgement of your examination registration and includes your receipt, your chosen exam location, and your candidate number. About three weeks before an exam, the Exam Center information will also be available, which provides your proctor's contact information, the exam center address, and any site-specific information.