Resources for New Members
Attending your first CAS Meeting
Everything new FCAS and ACAS need to know for attending Annual and Spring Meetings to be recognized.
Continuing Education
A guide to continuing education requirements and options from the CAS.

Are you curious about what actuarial qualification standard you need to comply with? The qualification standard depends on where your actuarial services are used. Download the CAS CE Cheat Sheet.

Canadian Institute of Actuaries Cheat Sheet
All members of the Canadian Institute of Actuaries (CIA) are required to comply with the CIA's Qualification Standard Requirements for Continuing Professional Development.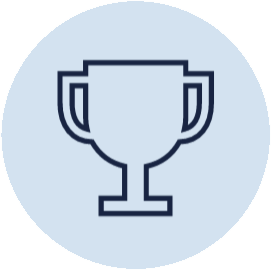 An award is made annually to one or more members of the CAS who have made significant volunteer contributions within five years of their most recent credential. Learn how to nominate someone.
New Member Questions
1. When will I find out if I've been accepted as a new member?
If your applications materials are received by the deadline, you will be notified within approximately 1-2 weeks. This time will vary depending on the time of year. Please check the CAS website for your specific application deadline.
2. Do I need to fulfill continuing education requirements my first year as a member?
Yes. As soon as you have been accepted as a member, you need to fulfill continuing education requirements. Note that if you receive passing exam results in December and officially become a member the following spring, you must fulfill your requirements the year you become a member, not the year in which you passed the exam.
3. Do I need to pay dues my first year as a member?
Yes, you will need to pay dues beginning in the year you officially become a member. You will receive an email notification, dues should be paid on an annual basis by the end of each year. Dues payments are due upon receipt.
4. What is the CAS Online Community?
The CAS Online Community is a private social network created to foster networking and collaboration between CAS members, candidates, and others with an interest in the CAS.
5. What can I do in the online community?
Find and network with other members and candidates
Manage and maintain your online CAS profile
Participate in discussions with other members of the community
Access information on the CAS Committees on which you serve
And much more!
Volunteering Questions
1. How do I sign up for a committee?
The Volunteer Interest and Participation (VIP) Survey comes out every July. This is an easy way to learn about all of the existing committees and to let the committee chairperson know of your interest. If you missed the Participation Survey or you don't want to wait that long, please contact Shelby Wolff(swolff@casact.org) or Mikey Bevarelli (mbevarelli@casact.org), and they would be happy to help you get involved!
2. Can Associates volunteer on CAS committees?
Yes! We definitely desire and welcome your involvement! (Note that the Exam Committee is limited to Fellows, but there are many other committees who need you.) Remember, joining a committee and volunteering is an excellent way to meet new people.
3. How many committees should / can I sign up for? Do I have to join a committee?
Joining a committee is not required of members, but there are excellent benefits to the member and the CAS that come from volunteering. There is no limit to the number of committees on which you serve. Each member knows their own work load and how much time he/she has to devote to committee work. The CAS does not want committee work to be a detriment to your work load.
4. What is the time commitment for CAS committees?
Every volunteer group is different and requires a different time commitment. Most host hold conference calls (typically an hour in length) several times a year. Additional work/time may be required, depending on the activities of the group. If a working group, task force, committee, or other opportunity sounds interesting to you, simply contact Shelby Wolff (swolff@casact.org) or Mikey Bevarelli (mbevarelli@casact.org) and they would be happy to answer any of your questions.