2019 CAS UNIVERSITY AWARD WINNER
UNIVERSITY OF CONNECTICUT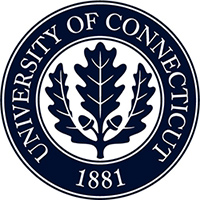 The University of Connecticut (UConn) actuarial science program has eight actuarial faculty members, 14 adjunct professors and over 500 actuarial students. As a winner of the CAS University Award in 2016, the school had to wait three years to apply for the award again. During that time, UConn continued enhancing its P&C focus across the three key areas and reemerged as a two-time winner. 
UConn's program highlights include the following:
UConn added a required P&C ratemaking course for all actuarial science majors and a P&C reserving course. Students concentrating on P&C subjects can choose courses that expose them to all subjects covered on CAS Associate-level exams. Actuarial students are also trained in relevant programming languages and are required to take two writing courses.
Another required course, the Foundations of Actuarial Science, is a business-oriented actuarial class incorporating a moderated panel to study risk analysis for a publicly traded company. Over the course of the semester and through instructor-moderated discussions, students gain a deeper understanding of the role that P&C insurance can play in managing risk. 
Starting their sophomore year, actuarial students can take a case studies course in actuarial science that can give them realistic experience in P&C subjects and can hone their critical thinking and communication skills. Industry partners contribute real-world, business issues material that is incorporated into the course's case studies.
Another opportunity for real-world exposure is through an internship program developed in partnership with the State of Connecticut Department of Insurance, led by Chief Actuary Wanchin Chou, FCAS. Interns receive course credit as they fulfill rotations, half on the P&C side and half on the life side. 
"We are grateful for the outstanding support that the Casualty Actuarial Society provides to colleges and universities," said Jim Trimble, UConn's actuarial science program director. "CAS support benefits the students, the schools that offer such programs, and the insurance profession. We look forward to continuing our partnership with the CAS to further enhance our property and casualty offerings."