Meet the New CAS CAWG Candidate Representatives and Member Volunteers
Please welcome four new candidate representatives and one new CAS member to the Candidate Advocacy Working Group this year! These volunteers help advocate candidate's viewpoints to the broader CAS community. Candidate representatives are volunteers who haven't yet achieved the ACAS but are actively taking CAS exams. CAWG members are your voice in the CAS — don't hesitate to reach out to CAWG@casact.org with any feedback, ideas or comments!
New Candidate Representatives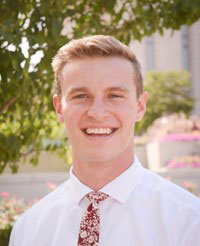 Dallin Biorn joins the CAWG for his first experience volunteering with the CAS. He is excited to find opportunities to help his peers on their path towards their designations as he continues to pursue his own. He's especially excited to hear and provide feedback on exam content and structure as the CAS continues with the Admissions Transformation Plan. He plans for this to be the first of many CAS volunteer experiences during his career. Dallin graduated from Brigham Young University with a degree in statistics and has worked at USAA since 2020, spending time in reserving, property claims analytics and pricing modernization. As an Air Force "brat," he thoroughly enjoys serving those who protect our country. He is working towards finishing Exams 5 and 6 to complete his ACAS. Dallin lives in Colorado Springs with his wife and son. His hobbies include anything related to sports. He frequently plays golf and basketball and considers football season to be the best time of the year.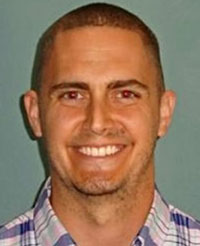 As a "career changer" and former therapist, Daniel Drabik joined the CAWG to help others. He enjoys collaborating to facilitate data-informed decisions and is passionate about continually improving the candidate experience, and increasing the intersection of actuarial exams and actuarial practice. Daniel was born and raised in south Florida, and his undergraduate degree is in philosophy with a minor in music from Palm Beach Atlantic University (PBAU). He also earned his graduate degree from PBAU in counseling psychology. Thereafter, he studied mathematics at Florida Atlantic University and pursued an actuarial career. Daniel worked in auto pricing and economic capital modeling at USAA for the first several years of his career. Currently, he works at The Hartford as part of the risk and profitability measurement team and is working towards earning his credentials. When not working (or studying), Daniel enjoys exercising, reading and spending time with his wife and two daughters.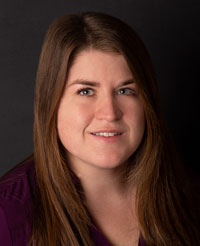 Shannon Osterfeld is looking forward to being able to volunteer with the CAS while not yet being a member. She is most excited about the opportunity that the CAWG offers to provide direct feedback to the CAS regarding candidate issues, especially related to exams. Shannon graduated from The Ohio State University in 2019 with a degree in actuarial science and economics. She works in pricing as an actuarial analyst for the Celina Insurance Group and has Exam 6 left to attain her ACAS designation. In her free time, she enjoys coaching youth diving, watersports, playing pickleball and traveling.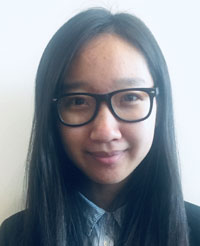 Liya Zhang joined the CAWG to volunteer with CAS while working to achieve her credentials. She is passionate about having candidates' opinions heard and making a positive impact on the candidate experience with the CAS. Liya graduated from Bentley University in December 2020 and subsequently joined the Actuarial Leadership Development Program at Travelers. During her first rotation, she worked as a business unit actuary in commercial accounts group focusing on pricing and profitability for general liability line. Liya now works in the loss analytics and reserving team for the worker's compensation line of business. She has Online Course 2 and Exam 6 left to attain her ACAS designation. Outside of work, Liya enjoys playing with her dogs and cats and watching Korean dramas.
New CAWG Member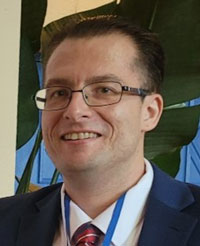 John Varnas, ACAS, was first encouraged to volunteer while attending the 2022 CAS Spring Meeting at Disney World. He joined the CAWG after serving as a mentor for last year's Student Central Summer Program. John is currently a supervising actuary in the Property Bureau at the New York State Department of Financial Services (NYSDFS), where he's spent his entire actuarial career. Prior to joining the NYSDFS in December 2013, John taught math for nearly four years at the community college level. He became an ACAS in February 2021 and is currently preparing for Exam 7. John enjoys traveling, trying new cuisines and always improving his Spanish skills.
Thank you to our former CAWG volunteers for helping to advocate for candidate viewpoints across the CAS: Emma Casehart, FCAS; Holley Rouse; Menghan Wu; Deepti Tammareddi, FCAS; Wes Griffiths, FCAS; Rajwayne Neufville; Jillian Chung, ACAS; and Matthew Lopez, ACAS. Candidates interested in joining the CAWG can apply annually each summer; CAS members can indicate their interest in joining via the CAS VIP Survey.