Event Details
-
The Westin Michigan Avenue Chicago
Chicago Ballroom
909 Michigan Avenue
Chicago, IL 60611
About This Event
Join some of our most popular sessions from 2022 and get organized CE! The CAS has organized an in-person event on June 27, from 9:00 AM – 4:30 PM CT in Chicago. This seminar features five exciting sessions as well as the opportunity to informally network with colleagues in the industry.
Event Information
Casualty Actuarial Society's Envisioned Future (from the CAS Strategic Plan)
The CAS will be recognized globally as the premier organization in advancing the practice and application of casualty actuarial science and educating professionals in general insurance, including property-casualty and similar risk exposure.
Continuing Education Credits
The CAS Continuing Education Policy applies to all ACAS and FCAS members who provide actuarial services. Actuarial services are defined in the CAS Code of Professional Conduct as "professional services provided to a Principal by an individual acting in the capacity of an actuary. Such services include the rendering of advice, recommendations, findings or opinions based upon actuarial considerations."
Members who are or could be subject to the continuing education requirements of a national actuarial organization can meet the requirements of the CAS Continuing Education Policy by satisfying the continuing education requirements established by a national actuarial organization recognized by the Policy.
This activity may qualify for up to 6 CE** credits for the 2023 Chicago Road Show for CAS members. Participants should claim credit commensurate with the extent of their participation in the activity. CAS members earn 1 CE credit per 50 minutes of educational session time, not to include breaks or lunch.
**Note: The amount of CE credit that can be earned for participating in this activity must be assessed by the individual attendee. It also may be different for individuals who are subject to the requirements of organizations other than the American Academy of Actuaries.
Contact Information
For more information on the event, please contact Sona Karia at skaria@casact.org.
For more information on attendee registration, please email acs@casact.org.
For questions relating to the hotel and onsite logistics please contact meetings@casact.org.
For more information on other CAS opportunities or administrative policies such as complaints and refunds, please contact the CAS Office at (703) 276-3100 or email office@casact.org.
Registration Information
Note: When registering for this event online, please select your reg type to see the event fees available.
Registration Fees
 

Early Reg. Fee On/Before June 13

Late Reg. Fee After
June 13

Individual

$500

$600
Group registration is not available.
Cancellation Information
Registration fees will be refunded for cancellations received in writing at the CAS Office via email, refund@casact.org, by June 20, 2023 less a $200 processing fee.
Speakers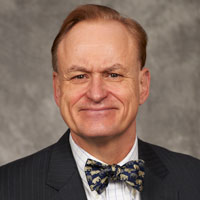 Brian Brown, Principal and Consulting Actuary, Milliman
Brian is a Principal and Consulting Actuary for Milliman, Inc. where his areas of expertise are property and casualty insurance, especially ratemaking, loss reserve analysis, and actuarial appraisals for mergers and acquisitions.  Brian's clients include many of the largest insurers/reinsurers in the world. Brian is a Past CAS President and was Milliman's Global Casualty Practice Director.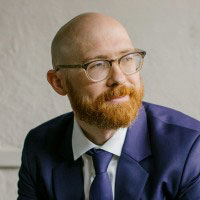 Thomas Holmes, Actuarial Data Scientist, Akur8
Thomas Holmes is the Head of US Actuarial Data Science at Akur8. In this role, he works directly with clients providing modeling insights and best practices with Akur8's software. Additionally, he works with Akur8's product development team to improve the software's functionality for the US region. Prior to Akur8, Thomas has worked in both traditional ratemaking and modeling roles. Thomas is a Fellow of the CAS.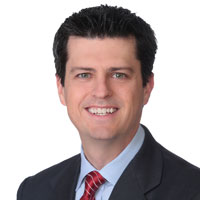 William Hardin, Vice President, Charles River Associates
Bill has worked on over a thousand data incident/data breach cases along with numerous cases dealing with white collar crime and enterprise risk management. He has handled all types of ransomware, data extortion, business email compromise, nation state attacks, malware outbreaks, insider threats, amongst other items. Many of his cases have been mentioned in The Wall Street Journal, Financial Times, Forbes, and Krebs on Security, amongst other publications. With a background in finance, operations, and software development, he brings valuable insights to clients from multiple dimensions.
In addition to his forensic engagement assignments, Bill has served in numerous interim management roles for organizations experiencing disruption. He has assisted companies with various management consulting assignments pertaining to strategy, operations, and software implementations. Bill is a Certified Public Accountant (CPA)/CFF, Certified Fraud Examiner (CFE), and a certified Project Management Professional (PMP). He has spoken at numerous events on cybercrime, risk management, and strategy/operations consulting. He serves on the board for Legal Prep Charter Schools and is an adjunct professor at DePaul University in Chicago.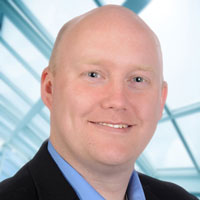 Derek Freihaut, Principal, Pinnacle Actuarial Resources
Derek Freihaut is a principal and consulting actuary with Pinnacle Actuarial Resources, in the Bloomington, Illinois, office. He holds a bachelor's degree in mathematics and economics from Rose-Hulman Institute of Technology in Terre Haute, Indiana. He has been in the property/casualty insurance industry since 2002.
Derek has considerable experience in assignments involving loss reserving, funding studies, loss cost projections, captive feasibility studies, risk transfer analyses, and personal and commercial lines ratemaking. He currently serves as chair on the American Academy of Actuaries (AAA) Committee on Property-Liability Financial Reporting (COPLFR).
Prior to joining Pinnacle, Derek was employed at a large insurance company, where his responsibilities included personal and commercial lines pricing. His pricing duties included private passenger and commercial auto, commercial multi-peril and rental program lines of business.
Lodging
The CAS has not secured a block of guest rooms for this event. Should an attendee need a guest room, they are welcome to book directly with the event hotel, The Westin Michigan Avenue Chicago or other nearby hotels.
Sessions
Tuesday, June 27, 2023
9:00 AM- 10:00 AM
Session:1 Inflation - An Update
Inflation is remaining at a high level. In this session, the speaker will provide historical and prospective insights on this issue. For economic (property) and social (casualty) inflations. The speaker will also comment on how to incorporate this in actuarial work.
Speakers / Moderator:
10:30 AM - 11:30 AM
Sesson 2: Dislocation Analysis: Segment Detection of Disrupted Rates
Control of rate changes is particularly challenging for complex insurance products. Multiple risks are covered by these contracts, and each risk requires its own specific modeling. When all these risks are combined and entangled, the cumulative effect may lead to undesired disruptive rate changes.
Speakers / Moderator:
12:30 PM - 1:30 PM
Session 3: Cyber Insurance
As more sophisticated attacks and ransomware events are on the rise, how do companies protect themselves with Cyber risks? How do insurance and reinsurance carriers measure and manage cyber risk when it is constantly evolving? Join us for a discussion on Cyber insurance with perspectives from the risk management, the primary and the reinsurance market.
Speakers / Moderator:
2:00 PM - 3:00 PM
Session 4: Coffee Klatch for Opinion Writers
So, you have a few questions about your upcoming or recent opinion. You probably won't find a better place to get your answers than this session. Or maybe you have resolved an interesting issue in your opinion. Come and share your knowledge and help your fellow practitioners avoid similar problems. Need help making a better presentation to your board or senior management? These panelists are sure to have helpful insight, along with your fellow attendees. The same can be said about interacting with regulators, auditors and even lawyers. Bring your questions and take advantage of the collective experience that will be in this session.
Speakers / Moderator:
3:30 PM - 4:30 PM
Session 5: Professionalism Topic
Description TBD
Speakers / Moderator: