About This Event
List of Attendees by Last Name
Early Registration Fees Extended until March 1
The Casualty Actuarial Society 2022 Ratemaking, Product and Modeling Virtual Seminar gives property-casualty insurance actuaries and consultants the opportunity to earn continuing education credits in a variety of sessions covering relevant and timely topics necessary for continued professional growth and maintaining actuarial credentials. This event will provide a forum for professionals to stay current on topics related to the following tracks:
Ratemaking
Product Management/Innovation
Modeling
Professionalism/Regulation
This year the CAS will host its 2022 RPM Seminar as a virtual event from March 15 – 16, 2022. You will have the opportunity to interact with other virtual attendees as well as pose questions to the panel during the session. You also have the choice to sign up for the full event or by day at your convenience.
The RPM Working Group is offering this two-day event with:
Featured Speaker, Jennifer Golbeck
Two General Sessions
30+ Concurrent Sessions
Highlights of attending include:
Participate in educational sessions presented by knowledgeable speakers
Earn CPE hours without the cost of travel
Key Benefits:
Relevant information you can benefit from immediately
Useful presentation materials highlighting main ideas and key points
Live Q&A - the experts answer your questions
Real-time insights that give you a competitive advantage
Low cost, professional development opportunity
Note: The 2022 RPM Seminar was originally planned to be held as a hybrid event, but has transitioned to all-virtual due to health and safety concerns related to COVID-19.
Event information
CAS Continuing Education Credit
The CAS Continuing Education Policy applies to all ACAS and FCAS members who provide Actuarial Services. Actuarial Services are defined in the CAS Code of Professional Conduct as "professional services provided to a Principal by an individual acting in the capacity of an actuary. Such services include the rendering of advice, recommendations, findings or opinions based upon actuarial considerations."
Members who are or could be subject to the continuing education requirements of a national actuarial organization can meet the requirements of the CAS Continuing Education Policy by satisfying the continuing education requirements established by a national actuarial organization recognized by the Policy. For further information regarding the CAS Continuing Education Policy please visit the CAS web site.
This virtual event may qualify for up to 14.4* CE Credits for CAS members.
*The amount of CE credit that can be earned for participating in this activity must be assessed by the individual attendee. It also may be different for individuals who are subject to the requirements of organizations other than the Casualty Actuarial Society.
Technical Requirements:
Browser
Adobe Flash Player 10.0.32 or above
Internet Explorer 8.0 or above, Firefox 2.0 or above, or Safari 3.0, or Chrome 4.0 or above
Microsoft Windows XP SP2, Microsoft Windows Vista, Macintosh OS X v10.4 or above, or Linux
256 megabytes (MB) of RAM - 512 MB recommended
JavaScript and Cookies must also be enabled.
Super VGA (800 x 600) or higher resolution
16-bit sound card
Speakers/headphones
Internet Connection Speed
For a reliable viewing experience at medium quality we recommend a downstream connection speed of at least 700Kbps.
Viewers can select a higher (up to 2Mbps for HD) or lower (198Kbps for low) video quality on the player depending on the connection speed.
Firewall
Your IT must allow video streaming from our livestream site:https: www.playbackcas.com
Speaker Opinions
The opinions expressed by speakers at this event are their own and do not necessarily reflect the opinions of the CAS.
Contact Information
For more information about the Live Stream Event, please contact Kellee Jenkins at kjenkins@casact.org.
For more information on attendee registration, please email acs@casact.org
For more information on other CAS opportunities, or for more information regarding administrative policies such as complaints and refunds, please contact the  CAS Office at (703) 276 –3100 or by email.
Registration information
Registration is closed.
When registering for this event online, please select your reg type to see the event fees available.
REGISTRATION FEES
(IN U.S. DOLLARS)

RECEIVED ON/BY

March 1

RECEIVED BY
March 10

CAS Member Individual Registration – Pick 1 Day
Each person must register individually* in order to obtain CE credit

Day 1 - $340
Day 2 - $260

Day 1 - $440
Day 2 - $360

CAS Member Individual Registration – Full Event
Each person must register individually* in order to obtain CE credit.

$550

$650

Non-Member Individual Registration – Pick 1 Day
Each person must register individually* in order to obtain CE credit

Day 1 - $440
Day 2 - $360

Day 1 - $540
Day 2 - $460

Non-Member Individual Registration – Full Event
Each person must register individually* in order to obtain CE credit.

$650

$750

Government Member

$275

Government Non-member

$375

Government Member Tuesday, Day 1

$220

Government Non-Member Tuesday, Day 1

$320

Government Member Wednesday, Day 2

$180

Government Non-Member Wednesday

$280
Registration fees will be refunded for cancellations received in writing at the CAS Office via fax, 703-276-3108, or email, refund@casact.org, by March 7, 2021 less a $50 processing fee.Cancellations/Refunds:*For assistance with attendee registration, please email acs@casact.org  
 
Group registration
If you are interested in registering six (or more) of your employees for the full Ratemaking, Product, and Modeling Virtual Seminar, we have discount pricing as listed below! Please note that the only discount will be for the full event and will apply to both CAS members and non-members.
| Reg Types | Normal Price | Discounted Price |
| --- | --- | --- |
| 6 Bulk - (6 for the price of 5) | $3,600 | $3,000 |
| 12 Bulk - (12 for the price of 10) | $7,200 | $6,000 |
| 18 Bulk - (18 for the price of 15) | $10,800 | $9,000 |
| 24 Bulk - (24 for the price of 20) | $14,400 | $12,000 |
Once a bulk registration is purchased, the purchaser will be emailed a discount code unique to their organization. This discount code will allow the organization's employees (in increments of six) to self-register for the Ratemaking, Product, and Modeling Virtual Seminar for free. Specific registration details will be provided with the discount code.
Note: Bulk registration will close on Friday, March 4, 2022, to allow time for all registration to be processed prior to the vendor deadline.
Instructions
For the employer to obtain this code, they will need to:
Login to CAS Store.
One representative from an organization registers for the quantity of bulk registrations (in multitudes of 6), add to cart, and complete the purchase.
The representative will receive an email from the CAS with the discount code to distribute to the correlated number of employees. For example, if purchasing a bulk of 6, you will distribute the code to 6 employees; if purchasing a bulk of 12, you will distribute the code to 12 employees, etc.
Once an employer has the code and distributes it to the appropriate number of employees, individual employees should:
Login to CAS Store to register for the Ratemaking, Product, and Modeling Virtual Seminar.
Add "Full Event Individual Registration" to the cart, regardless of price shown.
Apply the discount code. This will give them a zero-balance fee.
Click "Next" until they 'Submit Order' and receive a confirmation email.
A confirmation email will be issued upon completion of registration. Another email will follow closer to the event date that will include login instructions.
Individuals may find this sample registration video helpful: https://www.pathlms.com/cas/courses/10996/video_presentations/127432
Technical Specifications
Please instruct your employees to review the technical requirements (under Event Information) and conduct a system check in advance of the event date.
Planning committee
Eric Krafcheck, Volunteer Chair
Richard (Jamie) Mills, Volunteer Vice-Chair
Rebecca Williams, Volunteer Vice-Chair
Kellee Jenkins, Staff Co-Chair
Nora Potter, Staff Co-Chair
Leanne Wieczorek, Staff Co-Chair
Daniel Blau
Brian Choi
Denise Christophel
Mario DiCaro
Dustin Duncan
David Elkins
Stuart Gelbwasser
Michael Hall
Donald Hendriks
Po Hu
Joyce Hwu
Kathleen Knudson
Howard Kunst
Victoria Marciano
Jay Rosen
Eric Schmidt
Klayton Southwood
Patrick Stapleton
Xiaowei (Michelle) Sun
Peter Tomopoulos
Gaetan Veilleux
Gary Wang
Jianqi (Kiki) Wang
Kimberley Ward
James (Jim) Weiss
Xingzhi (Shing) Wu
Lin Xing
Richard Zarik
Lijuan Zhang
Zhao (William) Zhou
Featured speakers
Image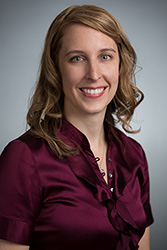 Jennifer Golbeck
Dr. Jennifer Golbeck is a computer scientist, Director of the Social Intelligence Lab, and a professor in the College of Information Studies at the University of Maryland, College Park.
Her research focuses on analyzing and computing with social media and creating usable privacy and security systems.
She writes for Slate and The Atlantic and frequently appears on NPR, including as a regular guest host for The Kojo Nnamdi Show.
Her TED talk was named one of the most powerful talks of 2014. She received a Bachelor of Arts degree in Economics, a Bachelor of Science degree, a Master of Science degree in Computer Science at the University of Chicago, and a Doctor of Philosophy degree in Computer Science from the University of Maryland, College Park.
Schedule
Tuesday, March 15

 

 

9:00 - 10:15 AM ET/(8:00 AM CT)

Concurrent Sessions 1

10:45 - 12:30 PM ET/(9:45 AM CT)

Opening Session/Keynote Address

12:30 - 1:30 PM ET/(11:30 AM CT)

Lunch and Learns (1 hour, Sponsored) and Luncheon Roundtables (45 min)

1:30 - 2:45 PM ET/(12:30 PM CT)

Concurrent Sessions 2

3:15 - 4:30 PM ET/(2:15 PM CT)

Concurrent Sessions 3

5:00 - 6:15 PM ET/(4:00 PM CT)
Concurrent Sessions 4

Wednesday, March 16

 

 

9:00 - 10:15 AM ET/(8:00 AM CT)

Concurrent Sessions 5

10:45 - 12:00 PM ET/(9:45 AM CT)

Concurrent Sessions 6

12:30 - 1:45 PM ET/(11:30 AM CT)

General Sessions 2/3

2:15 - 3:30 PM ET/(1:15 PM CT)

Concurrent Sessions 7
Receptions and roundtables
Receptions
Free Cocktail Reception for CAS and CAGNY Members!
The CAS is holding a free in-person cocktail reception on Tuesday, March 15, from 6:15 – 8:45 pm in midtown Manhattan, to add an in-person component to the virtual RPM Seminar. This event is hosted by Pauline Reimer and her colleagues at Pryor Associates Executive Search, and is open to all actuaries who are either CAGNY members or CAS members, not just RPM Seminar attendees.
Location:
St. Patrick's Pub
22 West 46th Street (between 5-6 Avenues),
2nd floor
Date and Time: Tues, March 15 from 6:15 – 8:45 pm
Please note that Kosher food will be provided.
To attend, please RSVP to pauline@ppryor.com.
Lunch and Learns (Sponsored)
We are pleased to offer additional learning opportunities through sponsored Lunch and Learns, taking place on Tuesday, March 15 from 12:30 – 1:30 p.m. ET. These sessions will be held on Microsoft Teams and are open to all attendees. Pre-registration is not required and links to join will be available within the virtual seminar platform. Mark your calendars!
Actuaries 2.0: The Evolution of the Actuarial Role, sponsored by Akur8
The role of today's actuary is undergoing a major transformation, from data manipulation and risk prediction to strategic decision-making. This transformation is unleashing the potential of technical teams and rapidly evolving the traditional actuarial role into a new strategic standard - the Actuary 2.0.  And with it, the rise of the actuarial scientist.  Join us to learn more about this transformation and how Akur8 can fully empower actuaries on this journey.
RB-Actuarial, Sponsored by Intellagents
Insurance companies are working hard to find new sources of revenue to offset rising claims costs and other items outside their control like low interest rates. One way is to bring new innovative products to market and continuously fine tune their existing products to maximize revenue generation. RB-Actuarial is the answer. The Product Life Cycle tends to take a long time from research and ideation through validation, development, filings and production implementation. In most insurance companies, the process typically spans product management, actuarial, operation, regulatory and IT. Most insurers cannot apply the same tools that are used in the quoting platforms to the analytics process, therefore the best they can do is try and emulate what might happen when product is actually launched using Modeling tools. The key to success is to fix both of these issues. First, Speed up the Product innovation lifecycle by 10X and second, ensure that what is modeled = what is tested = what is implemented. These problems and more are solved with RB-Actuarial.
The Rise of Driving Data and What It Means for Credit, sponsored by Verisk
The advent of usage-based insurance driven by telematics has shown insurers the power of new data that may measure loss probability better than almost any one factor—even credit. Opposition has followed credit-based insurance scores since they first emerged in the 1990s. Driving data appears to show a way around such disputes, and some insurers have welcomed the potential reprieve, promising a shift away from credit. But can it be a one-for-one exchange? In this session, two Verisk experts – Jared Smollik and Adrian Cuc – will explore this question with a closer look at these two potentially highly predictive factors and how they may evolve, separately and in tandem.
Automating Indications: Better for Your Company and Better for You, Sponsored by WTW
Indications are an essential part of the pricing process but frequently can be time consuming and tedious. The insurer of the future needs frequent, timely, automated and integrated information to enable quick decision making. Our session will cover ways to streamline and automate the indications process, freeing up actuaries to focus on deeper analytical tasks.
Presenters:
Michael Chen, Associate Director
Scott Gibson, Manager
Madeline Main, Manager
Roundtables
The CAS will be offering four roundtables on Tuesday, March 15, from 12:30 – 1:15 p.m., ET. They are limited to 20 participants each. If you are interested in participating, please review this list of facilitators and topics. You may only pick one roundtable and we will honor the first 20 that register in each one, after which the registration for that roundtable will be closed.
Take advantage of this opportunity to discuss a real-world challenge and earn CE credits. Space is limited. First-come, first-served.
This is only available to 2022 RPM Virtual Seminar registrants.
RT-1: MGA Marketplace
Facilitator: Denise Olson
This Roundtable will touch on areas of interest to actuaries about MGAs, including parametrics and digital MGAs. We are excited to have Denise Olson leading this interactive discussion.
RT-2: Collaborative A&A Communities with DEI in Mind
Facilitator: Matthew Duke
Interested in creating an actuarial and analytics community that is welcoming to all? Whether you are a leader, manager, individual contributor or volunteer, all members of a community play a role in shaping its culture. Join us in this roundtable discussion as we explore several facets of Diversity, Equity and Inclusion and how they play.
Defining Diversity, Equity & Inclusion a role in our communities

Identifying Gender & Cultural Biases

How to provide feedback with DE&I in mind
RT-3: Professionalism
Facilitator: Rebecca Williams
What's on your mind with Professionalism? The USQS? The new bias requirement? One of the Actuarial Standards being drafted by the Actuarial Standards Board? Let's chat about Professionalism!
RT-4: Blockchain & the Future of Ratemaking
Facilitator: Michael Payne
Blockchain has already made its way into the insurance industry.  It's ability to provide increased trust, security, and transparency has made it a suitable technology to deliver proof of insurance, to improve claims handling, and to automate policy issuance.  But how will it help when it comes to ratemaking data and analyses?  This roundtable aims to discuss the possible benefits and hurdles of using blockchain technology to improve data quality and data sharing within the insurance industry.