About This Event
The Casualty Actuarial Society 2022 Ratemaking, Product and Modeling Virtual Seminar gives property-casualty insurance actuaries and consultants the opportunity to earn continuing education credits in a variety of sessions covering relevant and timely topics necessary for continued professional growth and maintaining actuarial credentials. This event will provide a forum for professionals to stay current on topics related to the following tracks:
Ratemaking
Product Management/Innovation
Modeling
Professionalism/Regulation
This year the CAS will host its 2022 RPM Seminar as a virtual event from March 15 – 16, 2022. You will have the opportunity to interact with other virtual attendees as well as pose questions to the panel during the session. You also have the choice to sign up for the full event or by day at your convenience.
The RPM Working Group is offering this two-day event with:
Featured Speaker, Jennifer Golbeck
Two General Sessions
35 Concurrent Sessions
Highlights of attending include:
Participate in educational sessions presented by knowledgeable speakers
Earn CPE hours without the cost of travel
Key Benefits:
Relevant information you can benefit from immediately
Useful presentation materials highlighting main ideas and key points
Live Q&A - the experts answer your questions
Real-time insights that give you a competitive advantage
Low cost, professional development opportunity
Note: The 2022 RPM Seminar was originally planned to be held as a hybrid event, but has transitioned to all-virtual due to health and safety concerns related to COVID-19.
Event information
CAS Continuing Education Credit
The CAS Continuing Education Policy applies to all ACAS and FCAS members who provide Actuarial Services. Actuarial Services are defined in the CAS Code of Professional Conduct as "professional services provided to a Principal by an individual acting in the capacity of an actuary. Such services include the rendering of advice, recommendations, findings or opinions based upon actuarial considerations."
Members who are or could be subject to the continuing education requirements of a national actuarial organization can meet the requirements of the CAS Continuing Education Policy by satisfying the continuing education requirements established by a national actuarial organization recognized by the Policy. For further information regarding the CAS Continuing Education Policy please visit the CAS web site.
This virtual event may qualify for up to 14.4* CE Credits for CAS members.
*The amount of CE credit that can be earned for participating in this activity must be assessed by the individual attendee. It also may be different for individuals who are subject to the requirements of organizations other than the Casualty Actuarial Society.
Technical Requirements:
Browser
Adobe Flash Player 10.0.32 or above
Internet Explorer 8.0 or above, Firefox 2.0 or above, or Safari 3.0, or Chrome 4.0 or above
Microsoft Windows XP SP2, Microsoft Windows Vista, Macintosh OS X v10.4 or above, or Linux
256 megabytes (MB) of RAM - 512 MB recommended
JavaScript and Cookies must also be enabled.
Super VGA (800 x 600) or higher resolution
16-bit sound card
Speakers/headphones
Internet Connection Speed
For a reliable viewing experience at medium quality we recommend a downstream connection speed of at least 700Kbps.
Viewers can select a higher (up to 2Mbps for HD) or lower (198Kbps for low) video quality on the player depending on the connection speed.
Firewall
Your IT must allow video streaming from our livestream site:https: www.playbackcas.com
Speaker Opinions
The opinions expressed by speakers at this event are their own and do not necessarily reflect the opinions of the CAS.
ontact Information
For more information about the Live Stream Event, please contact Kellee Jenkins at kjenkins@casact.org.
For more information on attendee registration, please email acs@casact.org
For more information on other CAS opportunities, or for more information regarding administrative policies such as complaints and refunds, please contact the  CAS Office at (703) 276 –3100 or by email.
Registration information
Registration closes on March 10, 2022
When registering for this event online, please select your reg type to see the event fees available.
REGISTRATION FEES
(IN U.S. DOLLARS)

RECEIVED ON/BY

Feb 15

RECEIVED BY
March 10

CAS Member Individual Registration – Pick 1 Day
Each person must register individually* in order to obtain CE credit

Day 1 - $340
Day 2 - $260

Day 1 - $440
Day 2 - $360

CAS Member Individual Registration – Full Event
Each person must register individually* in order to obtain CE credit.

$550

$650

Non-Member Individual Registration – Pick 1 Day
Each person must register individually* in order to obtain CE credit

Day 1 - $440
Day 2 - $360

Day 1 - $550
Day 2 - $460

Non-Member Individual Registration – Full Event
Each person must register individually* in order to obtain CE credit.

$650

$750
Registration fees will be refunded for cancellations received in writing at the CAS Office via fax, 703-276-3108, or email, refund@casact.org, by March 7, 2021 less a $50 processing fee.Cancellations/Refunds:*For assistance with attendee registration, please email acs@casact.org  
 
Planning committee
Eric Krafcheck, Volunteer Chair
Richard (Jamie) Mills, Volunteer Vice-Chair
Rebecca Williams, Volunteer Vice-Chair
Kellee Jenkins, Staff Co-Chair
Nora Potter, Staff Co-Chair
Leanne Wieczorek, Staff Co-Chair
Daniel Blau
Brian Choi
Denise Christophel
Mario DiCaro
Dustin Duncan
David Elkins
Stuart Gelbwasser
Michael Hall
Donald Hendriks
Po Hu
Joyce Hwu
Kathleen Knudson
Howard Kunst
Victoria Marciano
Jay Rosen
Eric Schmidt
Klayton Southwood
Patrick Stapleton
Xiaowei (Michelle) Sun
Peter Tomopoulos
Gaetan Veilleux
Gary Wang
Jianqi (Kiki) Wang
Kimberley Ward
James (Jim) Weiss
Xingzhi (Shing) Wu
Lin Xing
Richard Zarik
Lijuan Zhang
Zhao (William) Zhou
Featured speakers
Image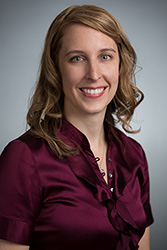 Jennifer Golbeck
Dr. Jennifer Golbeck is a computer scientist, Director of the Social Intelligence Lab, and a professor in the College of Information Studies at the University of Maryland, College Park.
Her research focuses on analyzing and computing with social media and creating usable privacy and security systems.
She writes for Slate and The Atlantic and frequently appears on NPR, including as a regular guest host for The Kojo Nnamdi Show.
Her TED talk was named one of the most powerful talks of 2014. She received a Bachelor of Arts degree in Economics, a Bachelor of Science degree, a Master of Science degree in Computer Science at the University of Chicago, and a Doctor of Philosophy degree in Computer Science from the University of Maryland, College Park.
Schedule
Tuesday, March 15

 

 

9:00 - 10:15 AM ET/(8:00 AM CT)

Concurrent Sessions 1

 

10:45 - 12:30 PM ET/(9:45 AM CT)

Opening Session/Keynote Address

12:30 - 1:30 PM ET/(11:30 AM CT)

Luncheon Roundtables (45 min)

1:30 - 2:45 PM ET/(12:30 PM CT)

Concurrent Sessions 2

 

3:15 - 4:30 PM ET/(2:15 PM CT)

Concurrent Sessions 3

5:00 - 6:15 PM ET/(4:00 PM CT)
Concurrent Sessions 4

Wednesday, March 16

 

 

9:00 - 10:15 AM ET/(8:00 AM CT)

Concurrent Sessions 5

10:45 - 12:00 PM ET/(9:45 AM CT)

Concurrent Sessions 6

12:30 - 1:45 PM ET/(11:30 AM CT)

General Sessions 2/3

2:15 - 3:30 PM ET/(1:15 PM CT)

Concurrent Sessions 7