CAS News
Membership / Notices to Members
Professional Education
Registration Open for 2021 In Focus Virtual Seminar, October 13, 2021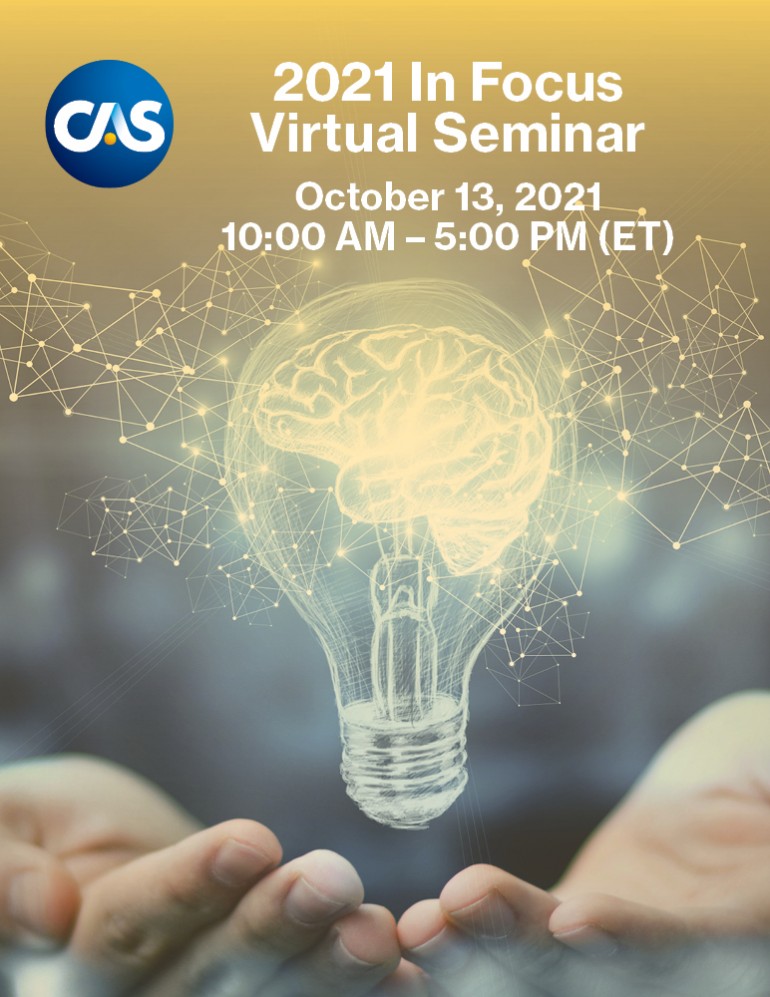 The Casualty Actuarial Society is proud to present the award-winning In Focus Seminar as a virtual event, October 13, 2021 from 10:00 AM – 5:00 PM ET. This virtual seminar features four sessions, each consisting of a short presentation intermixed with engaging discussions with speakers and other attendees.
The event will focus on the theme, Bridging the Gap: Technical Analysis vs Business Strategy for Tomorrow's Culturally Empowered Actuary.
Early bird registration closes September 29, 2021.