CAS News
Membership / Notices to Members
Press Releases
Kathy Antonello Begins Term as President of the Casualty Actuarial Society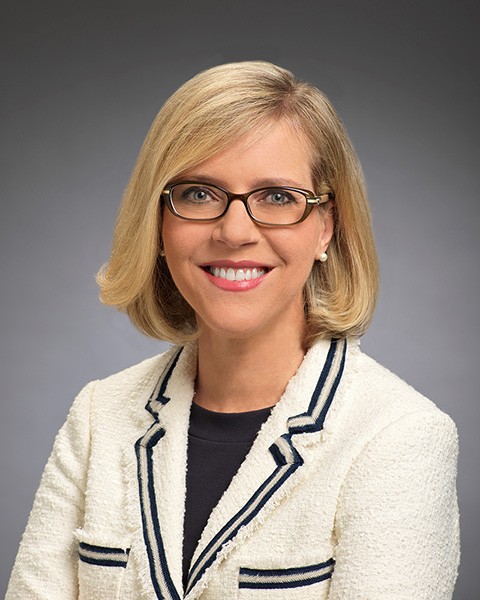 Arlington, VA – November 10, 2021 – Katherine H. Antonello, FCAS, a long-term CAS volunteer and well-established industry professional, began her term as the president of the Casualty Actuarial Society (CAS) today in conjunction with the 2021 CAS Annual Meeting.
Antonello is a longtime CAS volunteer, having served terms on the CAS Risk Management Committee and Member Advisory Panel over the last seven years. Antonello has also served on the CAS Board of Directors since 2017 and is a past president of Casualty Actuaries of the Southeast, a CAS regional affiliate.
"I am thrilled to become president of the Casualty Actuarial Society and to work alongside so many talented risk professionals," said Antonello. "Actuaries continue to be sought after for their ability to apply analytics to solve not only business problems, but the myriad issues the market faces. During my tenure, I look forward to further modernizing our credentialing process; providing our members with cutting edge education and training on emerging issues; and equipping the new generation of actuaries with the tools and critical thinking skills that have earned CAS actuaries the reputation of the highest standard."
Antonello is currently president and chief executive officer at Employers Holdings, Inc. (EHI) in Reno, Nevada. She joined EHI serving as executive vice president, chief actuary. Previous roles include serving as the chief actuary at the National Council on Compensation Insurance and as vice president and chief actuary at Lumbermen's Underwriting Alliance.
Roosevelt Mosley, FCAS, CSPA, principal and consulting actuary at Pinnacle Actuarial Resources, Inc. in Bloomington, Illinois, assumed the role of president-elect of the CAS. Mosley has served on the CAS Board of Directors and on the CAS Executive Council.
About the Casualty Actuarial Society
The Casualty Actuarial Society (CAS) is a leading international organization for credentialing and professional education. Founded in 1914, the CAS is the world's only actuarial organization focused exclusively on property and casualty risks and serves over 9,000 members worldwide. CAS members are sought after globally for their insights and ability to apply analytics to solve insurance and risk management problems. Learn more at casact.org.