CAS News
Membership / Notices to Members
Publications & Research
CAS Releases White Paper on Workforce Trends in Data Analytics
Image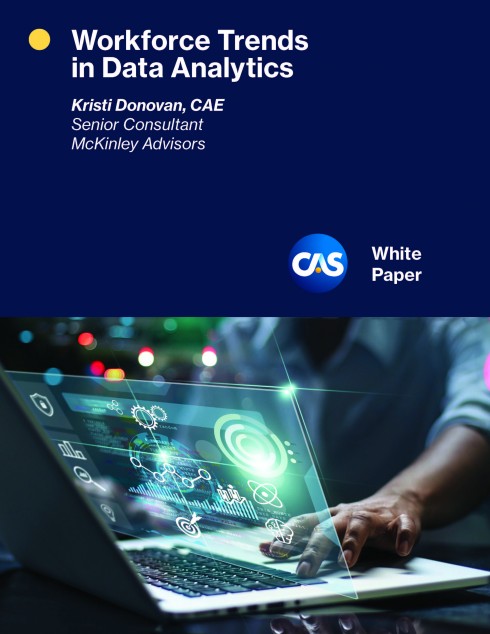 The Casualty Actuarial Society today released a new white paper that explores how the needs for data analytics skills are changing and will continue to change in the future, both inside and outside of the insurance industry.
Informed by the practices of some of the largest companies leveraging data analytics today, the white paper:
outlines the current challenges insurance industry executives are facing with the use of data and data analytics, and the impact of those challenges on their business.
provides a deeper understanding of the suite of skills that actuaries and other insurance professionals will need as the industry continues to transform in its use of data and data analytics.
includes insights from data analytics and data science professionals in senior executive roles outside of the insurance industry, at companies such as Amazon, Facebook, and Nielsen, to better understand the evolution of data analytics as a professional field, including future directions.
"In support of our mission to prepare our members for opportunities and challenges in the future, the white paper's insights are meant to ensure that current and aspiring CAS members understand the key skills needed to be well-positioned for professional growth in the data analytics space," said Victor Carter-Bey, CAS CEO.
To read the full paper, visit the white papers section of the website.