CAS News
Diversity
Membership / Notices to Members
CAS Celebrates National Hispanic Heritage Month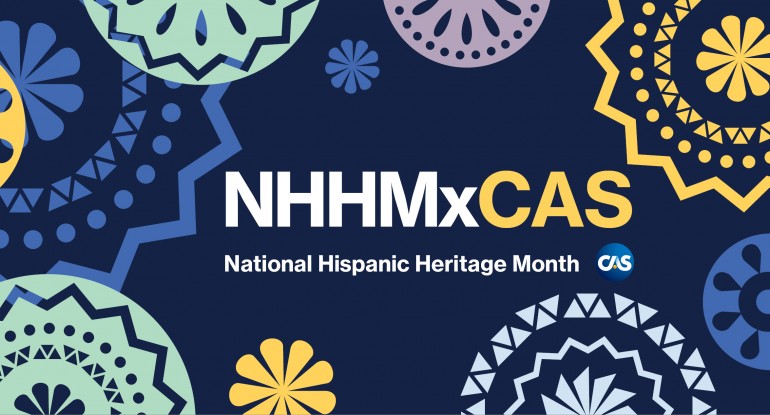 As many CAS members know, September is National Hispanic Heritage Month – a month commemorating and encouraging the study, observance, and celebration of Hispanic independence .
CAS Diversity, Equity and Inclusion Staff Actuary Mallika Bender says, "One of the many reasons the CAS celebrates National Hispanic Heritage Month is to build awareness among our members about a segment of our membership that has been dramatically and persistently underrepresented in the profession. Featuring the challenges and achievements of Hispanic actuaries allows potential actuarial candidates from this background to see someone like them represented in the profession, which encourages them to continue down the career path." You can find more information on the CAS Diversity, Equity and Inclusion page.
September 15 was chosen as the starting point for the commemoration because it is the anniversary of independence of five Hispanic countries. To highlight these series of important historical events, the CAS is running the NHHMx CAS campaign from September 15- October 15 to showcase exceptional Hispanic actuaries in a variety of creative ways. During the month we will share special features on our LinkedIn, Instagram, Facebook  and Twitter platforms using the hashtag #NHHMxCAS. We will also share blog posts on the  CAS Roundtable Blog. CAS members and candidates interested in participating in the campaign can reach out to socialmedia@casact.org. We hope you will enjoy our celebration of Hispanic Heritage Month!