CAS News
Global Updates
Membership / Notices to Members
CAS Around the Globe: Celebrating International Month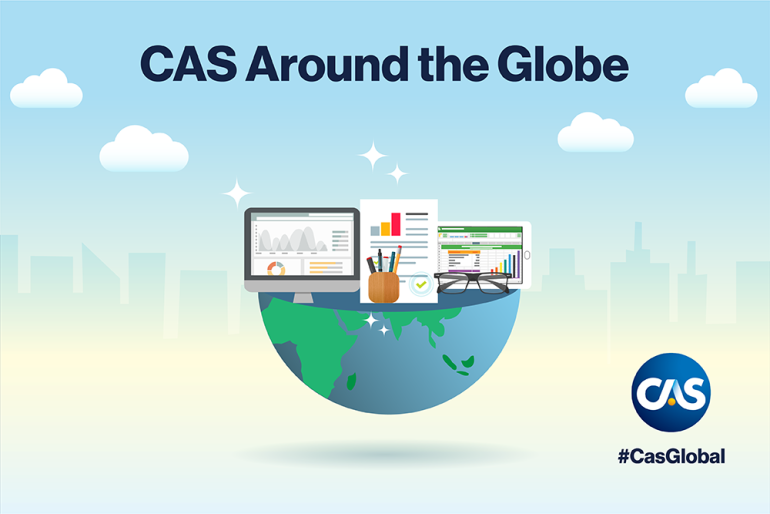 Dear CAS Community,
On September 2, the International Actuarial Association commemorates International Actuaries Day. The CAS is delighted to join the celebration, and we encourage all CAS members to participate in the day's webinar entitled: "The Big Risk Conversation – Why International Matters Matter to Actuaries?".  In addition, please check out the Young Actuaries World Cup running through the end of October.  
Here at the CAS, we will continue the celebration throughout the month of September. During this first "International Month" we will take some time to celebrate our growing global community. Currently, CAS members are located in nearly fifty countries and that number is increasing as more and more students outside of North America begin taking our exams every year.  
Throughout the month you will hear from some of our members working in very diverse international markets. They will share the unique elements of their actuarial practice as well as changes that they see coming to their country. These profiles will show that CAS members are filling critical skills gaps as the property and casualty insurance market continues to grow. This international growth is a key element of the CAS envisioned future, as outlined in our Strategic Plan.   
Our international outreach is supported by a dedicated team of CAS staff and volunteers. Together we host webinars and programs for students, present at international conferences, represent the CAS in international forums such as the IAA and develop strong international networks to support our global expansion.  
Thank you for joining us in celebrating our international community this month. We encourage you to follow along using the hashtag #CASglobal and join in the conversation taking place on our social media channels. 
Sincerely,
Kendra Felisky, FCAS, CERA
CAS VP-International
Katie Mulembe
CAS Director of International Relations and Affairs
Learn more at www.casact.org/global.