CAS News
Event Updates
Professional Education
CAS Annual Meeting Registration is Open!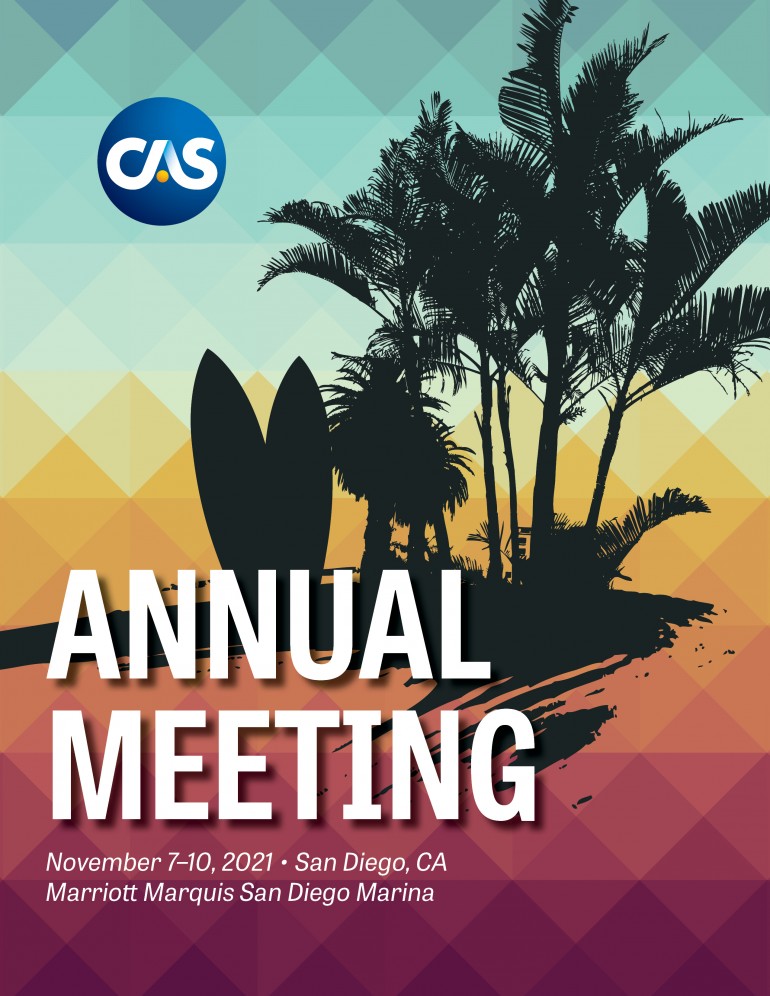 Registration is open for the 2021 CAS Annual Meeting at the Marriott Marquis San Diego Marina. It's been a long time and we are excited to see our friends again in-person!
This year the Casualty Actuarial Society will hold its Annual Meeting as a hybrid event – with both in-person and virtual elements – November 7-10, 2021, at the Marriott Marquis San Diego Marina, in San Diego, California.
Event Offers
The Annual Meeting Working Group is hosting this event with opportunities for education, networking, and meeting with exhibitors, including:
Featured Speaker, Eric Siegel
Four General Sessions
42 Concurrent Sessions
Town Hall on Monday (Virtual audience must register separately for this event)
In-Person Event Features
Connect with other attendees in networking activities and lounges
Engage with speakers and meeting participants in specially designed, highly interactive sessions
Network with sponsors and other attendees throughout the event
Join in the Tuesday Buffet Dinner and planned activities
Access to all educational sessions and roundtables, up to 20 hours of CE, over three days
Access to Monday morning Town Hall, Featured Speaker, Celebration of New Members, Business Meeting
For more information about the evolving safety protocols, please see the Event Info section.
Virtual Event Features
Engage via chat with speakers and other attendees at livestreamed sessions
Access to select livestreamed sessions, up to 15 hours of CE
Access to Monday morning Town Hall, Featured Speaker, Celebration of New Members, Business Meeting
Registration options: full three-day program (Monday-Wednesday), or each of the three days individually