2017 CAS UNIVERSITY AWARD WINNER - BALL STATE UNIVERSITY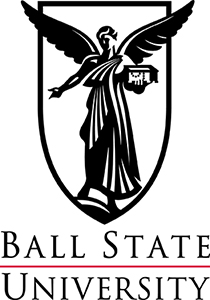 The actuarial science program at Ball State University, led by Professor Gary Dean, consists of four faculty members and 150 actuarial students.
Ball State was recognized as a 2017 award winner for initiatives such as:
Development of materials and coursework that support the broader property and casualty community (including work published by Professor Dean, who has authored or co-authored materials on the CAS syllabus).
Risk management classes that utilize insurance company simulation software, and papers by faculty that describe how to implement such software.
Courses supporting evolving actuarial practices, including Generalized Linear Modeling and the use of R programming language. The capstone course applied these practices as teams designed private passenger automobile rating plans, developed reports supporting the plans and peer reviewed the work of other teams.
"The CAS has been very supportive of actuarial science at Ball State. Ball State has participated in the University Liaison program for years. We are honored to receive the CAS University Award. Our thanks again to the CAS!"

Curtis Gary Dean, FCAS
Distinguished Professor of Actuarial Science
Ball State University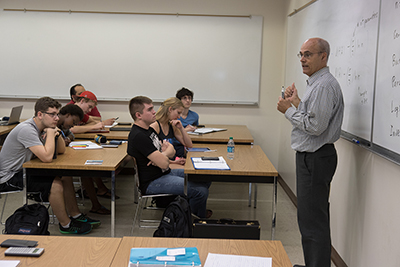 Professor Gary Dean, FCAS, leads a lecture for actuarial science students at Ball State.