2020 CAS UNIVERSITY AWARD WINNER
THE UNIVERSITY OF ILLINOIS AT URBANA-CHAMPAIGN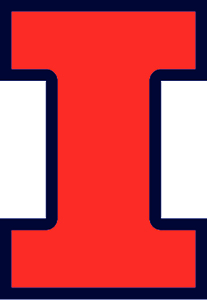 University of Illinois at Urbana-Champaign's actuarial science program has five actuarial faculty members and 375 actuarial students. As a winner of the CAS University Award in 2016, the school was ineligible to apply for the award for a period of three years. During this time the University of Illinois at Urbana-Champaign continued to enhance its focus on property and casualty across its curriculum, research, and industry engagement, and reemerged in 2020 as a return winner, receiving recognition from the CAS a second time.
Program Highlights:
The actuarial program provides substantial coverage of CAS exams, supports property and casualty practice, and incorporates innovative course content. The courses offered prepare actuarial students to attain CAS Associateship, covering topics across Exams MAS-I, MAS-II, and Exam 5. Additionally, courses are available to prepare for CAS Fellowship Exams, with courses covering topics on Exams 7 and 9.
Notable courses include "Extreme Value Theory and Catastrophe Modeling" which teaches practical statistical models for rare and catastrophic events, and "Property and Liability Insurance" which covers underwriting, claims, ratemaking, and administration. A new course, "Predictive Analytics," centers around four case-study assessments in which students solve business problems by combining theory and R coding, and present their results. Topics include auto insurance pricing, IBNR claims reserving, mortality modeling, and stock return prediction.
The IRisk Lab (Illinois Risk Lab), established in 2018, fosters the integration of discovery based learning experience with state of the art academic and practical research in the areas of risk analysis and advanced analytics. The lab consists of 4 pillars which incorporate real-world property and casualty content: Research Projects, Seminars and Workshops, Hack Night, and the Risk Analytics Symposium.
Faculty and students have many opportunities to work on property and casualty research. Recently faculty members have focused on two cutting-edge property and casualty actuarial research areas, cyber risk and peer-to-peer risk sharing, both of which are expected to generate fundamental and impactful contributions to the property and casualty insurance industry.
In addition to the exceptional research opportunities offered to actuarial students through the IRisk Lab, there are other exciting opportunities for students to conduct research, including through research internships at State Farm, and through the AXIS Student Challenge, which offers students the chance to compete to provide the best solution to a real-world business problem, proposed by AXIS Capital each year.
The program has strong connections to the property and casualty industry through its Actuarial Science Advisory Board, scholarship support, actuarial science club activities, company presentations, and on-site company visits. Additionally, the program maintains a close relationship with the CAS through participation in the University Liaison and CAS Student Ambassador Programs.
"To have our actuarial science program recognized for a second time by the Casualty Actuarial Society (CAS) is sincerely an honor. At the University of Illinois at Urbana-Champaign, we believe in the power of innovation to serve and impact society and change lives. For example, our actuarial science program hosts the Illinois Risk Lab, which fosters the integration of discovery-based learning experience for students with state-of-the-art academic and practical research in all areas of risk analysis and advanced analytics. Not only do our students develop professional knowledge, they are already making an impact on the profession by providing creative solutions to lots of real business research problems brought to the lab by our corporate partners, including many from the property and casualty industry.
It is rewarding to be recognized by CAS, a global leader for credentialing and professional education, that we are leading and excelling this charge for and with our students. We appreciate the support CAS has given us through the years and look forward to the continued innovation and impact that will come with our ongoing partnership."
- Runhuan Feng, PhD, FSA, CERA, Associate Professor, Director of Actuarial Science, University of Illinois at Urbana-Champaign