Interview with CAS President, Roosevelt Mosley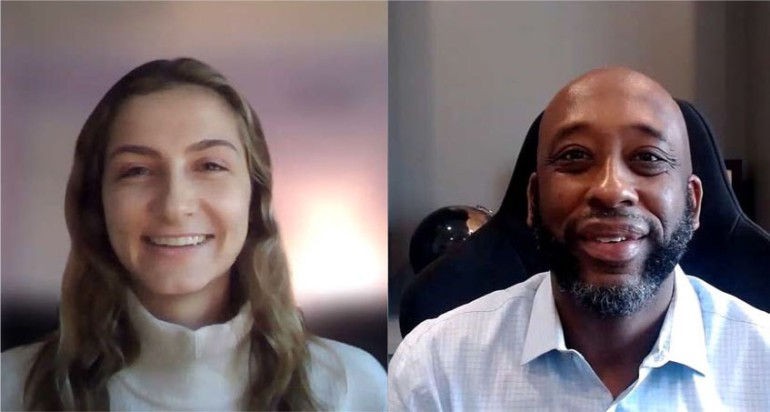 I was fortunate enough to sit down with Roosevelt Mosley, the current CAS president, this month and ask him a few questions about his career path and goals as CAS president.
Claire DiOrio: What has been your career path as an actuary?
Roosevelt Mosley: What initially drew me to the profession is the ability to take math and use it to solve practical business problems. After graduating from the University of Michigan, I worked for two primary insurance companies for six years doing a lot of traditional actuarial work. I have been in consulting for the last 23 years, where I've been able to work with predictive analytics and be a part of how that field has grown in the insurance space. I received my Fellowship in 1999 and started volunteering for the CAS before finishing my last exam. For most of my career now, I've been involved in some kind of CAS volunteering service.
CD: What do you find most rewarding about being an actuary?
RM: One of the most rewarding parts of being an actuary is providing a sense of financial peace. We have the ability to be involved and provide financial security for some of the largest investments or assets that people have. We're almost like superheroes that live in the shadows who assist in allowing life to function without chaos.
Another rewarding piece is the ability to apply our skillset to new and evolving problems. There's always something new that's happening in the P&C industry — cyberrisk, catastrophes, environmental change — and we as a profession are able to apply our skills to all these new and different problems.
Lastly, the people I've been able to meet along the way because of this career path are another reward. The career path has allowed me to collaborate with many amazing people both in my profession and in the CAS.
CD: What inspired your interest to serve as CAS president?
RM: This profession has given so much to me, and the opportunity to give back is an honor to me. It's been my passion to serve the profession. While serving on the CAS Board in the mid-2000s, I was talking to a former CAS president who asked me, "When are you going to be CAS president?" I hadn't thought about being president, but that stuck in the back of my mind. Over the years, I'd been asked that question a few more times. Ultimately, I decided to serve because I believe we have an opportunity to take a significant step forward as a profession as we continue to move towards our envisioned future and because of the support of my family.
CD: You have noted that the CAS has the opportunity to establish itself as a trailblazer in analytics. How do you believe the CAS can do this and why should that be a priority?
RM: Analytics is in our DNA. The CAS has a history of using data and analyzing that data to help our ultimate stakeholders make better decisions. The world is headed to a place where we are able to handle much more data and analyze it in a much more sophisticated way, so we need to move in that direction as a profession. Being able to analyze and make good decisions from data is going to be valuable anywhere. Building on our history of doing this, we can continue to be a leader in this space.
CD: Another opportunity you've noted is to increase diversity, equity and inclusion within the CAS. What are the current DE&I initiatives of the CAS and what do you believe should be future DE&I goals of the CAS?
RM: One initiative is to eliminate the barriers to entry for the actuarial profession as a whole. We are attempting to raise the awareness of the profession within diverse communities. There are a number of activities we are involved in to do so: co-sponsoring Be An Actuary days; working in collaboration with and in support of The Actuarial Foundation, which works to increase math literacy; and working in our existing CAS committees or working groups, such as the university liaisons where we ensure that we have liaisons at many universities, not just the traditional universities we've always been a part of.
After raising awareness of the profession, we need to make sure there aren't unnecessary barriers to be a part of the profession. In addition, once someone is a part of the profession, we need to ensure that they feel that they belong here. There are many initiatives of the CAS that contribute to these goals.
CD: Lastly, what advice do you have for current candidates?
RM: Be diligent and persevere through the process. I know the exam process can be challenging. There are so many opportunities that are available to you as a credentialed actuary, so there is significant value at the end of the process.
Take the time and opportunity where you can to begin building your community. You can begin to get a sense of what the community in the CAS is like and the value we all derive from being connected to each other.
Last, think about where you can begin to make an impact on this profession. You may not be able to do it right away, but you have great ideas, great insights and you're the future leaders of this profession. You're going to be the ones sitting in the chairs that we are in now. When you get there, all the great ideas you have now will start to come to fruition.