About This Event
This year the Casualty Actuarial Society and the American Academy of Actuaries will present the Casualty Loss Reserve Seminar, September 13-15, 2021. This virtual meeting has opportunities for education, networking, and meeting with exhibitors, all in an immersive environment designed to make you feel like you are at an in-person meeting --all with no travel, no additional expenses, and from the convenience of your own desk.

The CLRS Planning Committee is putting on this three-day event with:
Keynote Speaker
Two General Sessions
30 Concurrent Sessions
Full and Half-Day Workshops
15+ Roundtables
Virtual Reception
Virtual CLRS Features
Lobby–This virtual hall will be your hub to all aspects of the event, including:
Theater–Sessions will take place in a webinar-like theater
Exhibit Hall–Connect with virtual exhibitors, learn about the product and services they have to offer, chat one-on-one with company reps, and win a prize in the exhibitor raffle.
Lounge–Network with other attendees at the virtual seminar, chat about specific topics or give your impressions of the sessions
Resources–Download presentation materials for you to use in your work
Help Desk–Get all your technical support questions answered at the staffed help desk
Also, participate in the badge game! Badges are given for being the most engaging attendee at the seminar. Compete with other attendees on the leader board!
Event information
Casualty Actuarial Society's Envisioned Future (from the CAS Strategic Plan)
The CAS will be recognized globally as the premier organization in advancing the practice and application of casualty actuarial science and educating professionals in general insurance, including property-casualty and similar risk exposure.
Continuing Education Credits
CAS
The CAS Continuing Education Policy applies to all ACAS and FCAS members who provide actuarial services. Actuarial services are defined in the CAS Code of Professional Conduct as "professional services provided to a Principal by an individual acting in the capacity of an actuary. Such services include the rendering of advice, recommendations, findings or opinions based upon actuarial considerations." Members who are or could be subject to the continuing education requirements of a national actuarial organization can meet the requirements of the CAS Continuing Education Policy by satisfying the continuing education requirements established by a national actuarial organization recognized by the Policy.
This activity may qualify for up to 16 CE credits (not including workshops) for the Casualty Loss Reserve Seminar for CAS members. Participants should claim credit commensurate with the extent of their participation in the activity. CAS members earn 1 CE credit per 50 minutes of educational session time, not to include breaks or lunch.
Note: The amount of CE credit that can be earned for participating in this activity must be assessed by the individual attendee. It also may be different for individuals who are subject to the requirements of organizations other than the American Academy of Actuaries.
CPCU

Chartered property casualty underwriters (CPCUs) attending this year's Casualty Loss Reserve Seminar will be awarded a maximum of 15 points (not including Workshops) under the Continuing Professional Development Program for CPCUs. Forms to receive credit will be available at the seminar.
Contact Information
For more information on CLRS content, please contact Nora Potter, Professional Education Manager, at npotter@casact.org.  
For more information on attendee registration, please email acs@casact.org.
For more information on CLRS other than registration or content issues, please email meetings@casact.org.
For more information on other CAS opportunities or administrative policies such as complaints and refunds,please contact the CAS Office at (703) 276-3100 or visit the CAS website.
Technical Information
Computer Tips Please review these tips to be sure your system is ready to go for the event.
Event registration
OPTIONAL VIRTUAL WORKSHOPS (WEDNESDAY, SEPTEMBER 15)
Seminar Registration Workshop Registration
The CLRS will feature optional post-seminar virtual workshops on Wednesday. The workshops are designed to be highly interactive, hands-on and more in-depth than a traditional seminar session and are limited in attendance. The committee has designed dynamic workshops covering the following topics:
EARLY BIRD REGISTRATION – ON/BY AUG 20
Reserving Bootcamp (8-hours)

9:00 AM – 5:30 PM
$325 early - $425 late

Maximizing the Value of Your Actuarial Report and Opinion (6-hours)

10:00 AM – 5:00 PM
$250 early - $350 late

IFRS17 Workshop (AM) (3.5-hours)

9:00 AM – 12:30 PM
$150 early - $250 late

Triangles Reimagined (PM) (3.5-hours)

1:30 – 5:00 PM
$150 early - $250 late

Writing R Packages (PM) (3.5-hours)

1:30 – 5:00 PM
$150 early - $250 late
NOTE: The workshops require a separate registration. Registration for a workshop does not equal registration for any part of the Casualty Loss Reserve Seminar. Registration for the Casualty Loss Reserve Seminar does not equal registration for a workshop. If you wish to attend a workshop AND the Seminar, you must register and pay separately for  both events.
CASUALTY LOSS RESERVE SEMINAR (SEPTEMBER 13-15)
The Seminar includes the educational program, access to the virtual Exhibit Hall, and the opportunity to participate in virtual roundtables. You must select either the one-day registration option or the full event (two-day) option. If you select the one-day option, you must specify registration for either Monday OR Tuesday.
ALL registrations must be received by end of day on Wednesday, September 8.
Note: Registration form is best viewed in Internet Explorer
When registering for this event online, please select your reg type to see the event fees available.<
Seminar Registration Workshop Registration
Registration Fees
 

 REG. FEE BY AUG 20

 LATE REG. FEE AFTER Aug 20

CAS/ICAS MEMBER, AFFILIATE, SUBSCRIBER, ACTIVE CANDIDATE*, OR MEMBER OF A WORLDWIDE ACTUARIAL ASSOCIATION

Individual 1-Day, must select specific day(s)

$300

$400

Individual 2-Day Full Event

$550

$650

CAS/ICAS MEMBER GOVERNMENT EMPLOYEE/RETIRED MEMBER

Individual 1-Day, must select specific day(s)

$150

$250

Individual 2-Day Full Event

$275

$375

CAS ACADEMIC CENTRAL MEMBER **

Individual 1-Day, must select specific day(s)

$0

Individual 2-Day Full Event

$0

NON-CAS/ICAS MEMBER

Individual 1-Day, must select specific day(s)

$500

$600

Individual 2-Day Full Event

$750

$850

NON-CAS/ICAS MEMBER, GOVERNMENT EMPLOYEE

Individual 1-Day, must select specific day(s)

$250

$350

Individual 2-Day Full Event

$375

$475
* An Active Candidate is a non-CAS member who has attempted at least one actuarial exam in the last two years.
** Limited to Members of CAS Academic Central for up to three national CAS meetings or seminars each year.
Cancellation Policy
Registration fees will be refunded for cancellations received by the CAS Office on or before August 27, 2021, less a $100 processing fee. Only written cancellations will be honored. Please send cancellation requests via fax to (703) 276-3108 or email to refund@casact.org.
In the rare event that a CAS meeting is canceled, participants receive a full refund for registration fees paid.
Group registration
ALL individual registrations that are part of a group registration must be received by end of day on Wednesday, September 8.
If you are interested in registering six (or more) of your employees for the full Virtual CLRS, we have discount pricing as listed below! Please note that the only discount will be for the full event, though it will apply to both CAS members and non-members.
| | | |
| --- | --- | --- |
| REG TYPES | NORMAL PRICE | DISCOUNTED PRICE |
| 6 bulk - full event only | $3,300 | $2,750 |
| 12 bulk - full event only | $6,600 | $5,500 |
| 18 bulk - full event only | $9,900 | $8,250 |
| 24 bulk - full event only | $13,200 | $11,000 |
Once a bulk registration is purchased, the purchaser will be emailed a discount code unique to their organization. This discount code will allow that organization's employees (in increments of six) to self-register for the Virtual CAS Spring Meeting for free. Specific registration details will be provided with the discount code.
How to Register
Instructions
For the employer to obtain this code, they will need to:
1. Login to CAS Store
2. One representative from an organization registers for the quantity of bulk registrations (in multitudes of 6), add to cart, and complete the purchase.
3. The representative will receive an email from the CAS with the discount code to distribute to the correlated number of employees (if purchasing a bulk of 6, you will distribute the code to 6 employees; if purchasing a bulk of 12, you will distribute the code to 12 employees, etc.)
Once an Employer has the code and distributed it to the appropriate number of employees, individual employees should:
1. Login to CAS Store to register for the Virtual CLRS
2. Add Full Event Individual Registration to the cart, regardless of price shown.
3. Apply the discount code - this will give them a zero-balance fee
4. Click next until they 'Submit Order' and receive a confirmation email
5. A confirmation email will be issued upon completion of registration. Another email will follow closer to the event date that will include login instructions.
Individuals may find this sample registration video helpful: https://www.pathlms.com/cas/courses/10996/video_presentations/127432
Planning committee
John Wade (Volunteer Chair)
Kathleen Dean (Staff Chair)
Nora Potter (Staff Chair)
Rachel Dolsky (Volunteer Vice-Chair)
Kevin Donnelly (Volunteer Vice-Chair)
Justin Ahn
Devin Boerm
Peter Brinck
Alex Chen
Paige DeMeter
Greg Fears
Richard Gibson
Bill Hansen
Nicole Harrington
Lise Hasegawa
Sara Hemmingson
Alan Hines
Chris Holt
Matt Killough
Debbie King
Charlie Lei
Laura Maxwell
Josh Merck
Chandu Patel
Anwesha Prabhu
Rick Ramotar
Sophia Song
Greg Spindell
Abby Sternberg
Steve Talley
Peter Tomopoulos
Ethel Wang
Sylvia Yang
Rich Zarnik
Featured speakers
Image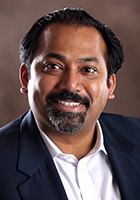 Global Warning: How the New Rules of Innovation Can Transform Businesses, Propel Nations to Greatness, and Tame the World's Most Wicked Problems
Vijay V. Vaitheeswaran, award-winning author and Energy & Climate Innovation Editor of The Economist, will deliver a provocative keynote address that surveys the megatrends reshaping the 21st century global economy, from the prospects for future pandemics to the disruptive and widespread impacts of climate change. Global warming in particular poses enormous challenges, and if left unchecked, could devastate significant parts of the global economy, turn low-lying and vulnerable parts of the world uninhabitable, spread disease and famine and fuel refugee crises. However, a much more open, accelerated and ambitious approach to climate innovation could also produce many solutions over the next decade as every industry in every geography is forced to respond to this existential threat.
Biography
Vijay V. Vaitheeswaran
U.S. business editor for The Economist and leading specialist on China, business and technology, innovation, and emerging markets
Vijay Vaitheeswaran is the US Business Editor of The Economist, its former China Business Editor & Bureau Chief, is an award-winning writer. He served as an advisor on sustainability and innovation to the World Economic Forum/Davos. Vaitheeswaran is a leading authority on China, global health, international trade, pharmaceuticals and biotechnology.
With a career that has taken him from Mexico City and London to Shanghai, Vaitheeswaran brings an impressive depth of expertise to topics and issues ranging from politics and economics, the business and technology of energy and the environment, and China's dynamic and in-innovative private sector. As The Economist's former Healthcare Editor, he gained valuable experience covering the health and economic impacts of pandemic outbreaks.
Financial Times declared Vaitheeswaran to be "a writer to whom it is worth paying attention." His latest book is Need, Speed and Greed: How the New Rules of Innovation Can Transform Businesses, Propel Nations to Greatness, and Tame the World's Most Wicked Problems. Kirkus Reviews declared it to be "a perfect primer for the post-industrial age" and Amazon named it a "Selection of the Month." His previous books have also garnered accolades, ranging from lengthy reviews in The New Yorker to short listing for the "Financial Times Business Book of the Year" prize. He wrote The World is Not Flat, a timely and provocative Special Report in The Economist on the disruptive future for globalization, multinational firms and supply chains.
He led the editorial team that launched Economist Global Business Review, a successful app that is the first bilingual product offered by The Economist in its 175-year history.
Vijay is a Life Member at America's Council on Foreign Relations, served as a member of the Economic Club of New York and on the Adjunct Faculty at New York University. At the invitation of the Dean, he created and taught the first interdisciplinary class on Energy & Environment offered at the Stern School of Business.
His opinion pieces have appeared in leading publications, including The Wall Street Journal, The Financial Times, The New York Times and Foreign Policy, and he frequently appears on CNBC, Bloomberg, MSNBC, BBC and NPR. He has addressed groups ranging from the US National Governors' Association and the UN General Assembly to the TED and Aspen Ideas conferences. He also serves as chairman of a provocative series of Innovation Summits organized by The Economist, held annually in Chicago, Hong Kong and London.
Sponsors
Build brand awareness among approximately 650 attendees by sponsoring or exhibiting at the virtual Casualty Loss Reserve Seminar. See the sponsor/exhibitor prospectus or contact Mike Boa by email at mboa@casact.org for more information.
Gold Sponsors and Exhibitors
Image

Bronze Sponsors and Exhibitors
Image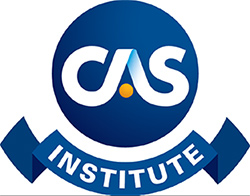 Event Sponsors
Lunch and Learn Sponsor
| | |
| --- | --- |
| Image |   |
Exhibitors
Image

Schedule
Monday, September 13
| | |
| --- | --- |
| 9:15 - 10:05 AM ET | Roundtables (optional) |
| 9:45 - 10:15 AM ET | Coffee Networking with Exhibits |
| 10:15 - 10:30 AM ET | Welcome Message 15 min |
| 10:30 - 11:45 AM ET | Keynote 75 min (1) |
| 11:45 AM - 12:00 PM ET | Transition Break |
| 12:00 - 1:00 PM ET | Diversity Luncheon Session 55 min |
| 1:00 - 2:15 PM ET | Concurrent Sessions 75 min (5) |
| 2:15 - 3:00 PM ET | Exhibit Hall Break (45 min) |
| 3:00 - 4:15 PM ET | Concurrent Sessions 75 min (5) |
| 4:15 - 5:00 PM ET | Exhibit Hall Break (45 min) |
| 5:00 - 6:15 PM ET | Concurrent Sessions 75 min (5) |
| 6:20 - 7:10 PM ET | Roundtables (optional) |
| 6:20 – 7:10 PM ET | Virtual Reception |
Tuesday, September 14
| | |
| --- | --- |
| 9:00 - 9:50 AM ET | Roundtables (optional) |
| 9:30 - 10:00 AM ET | Coffee Networking with Exhibits |
| 10:00 - 11:15 AM ET | Concurrent Sessions 75 min (5) |
| 11:15 - 12:00 PM ET | Exhibit Hall Break (45 min) |
| 12:00 - 1:15 PM ET | General Sessions 75 min (2) |
| 1:15 - 2:15 PM ET | Lunch Break (Sponsor Lunches) |
| 2:15 - 3:30 PM ET | Concurrent Sessions 75 min (5) |
| 3:30 - 4:15 PM ET | Exhibit Hall Break (45 min) |
| 4:15 - 5:30 PM ET | Concurrent Sessions 75 min (5) |
| 5:30 - 6:20 PM ET | Roundtables (optional) |
* Varying Times/Locations – In-Person CLRS Receptions
Wednesday, September 15 - Workshops
| | |
| --- | --- |
| 9:00 AM – 5:30 PM | Reserving Bootcamp (8-hours) |
| 10:00 AM – 5:00 PM | Maximizing the Value of Your Actuarial Report and Opinion (6-hours) |
| 9:00 AM – 12:30 PM | IFRS17 Workshop (AM) |
| 1:30 – 5:00 PM | Triangles Reimagined (PM) |
| 1:30 – 5:00 PM | Writing R Packages (PM) |