Volunteer for the Spring Meeting in Orlando!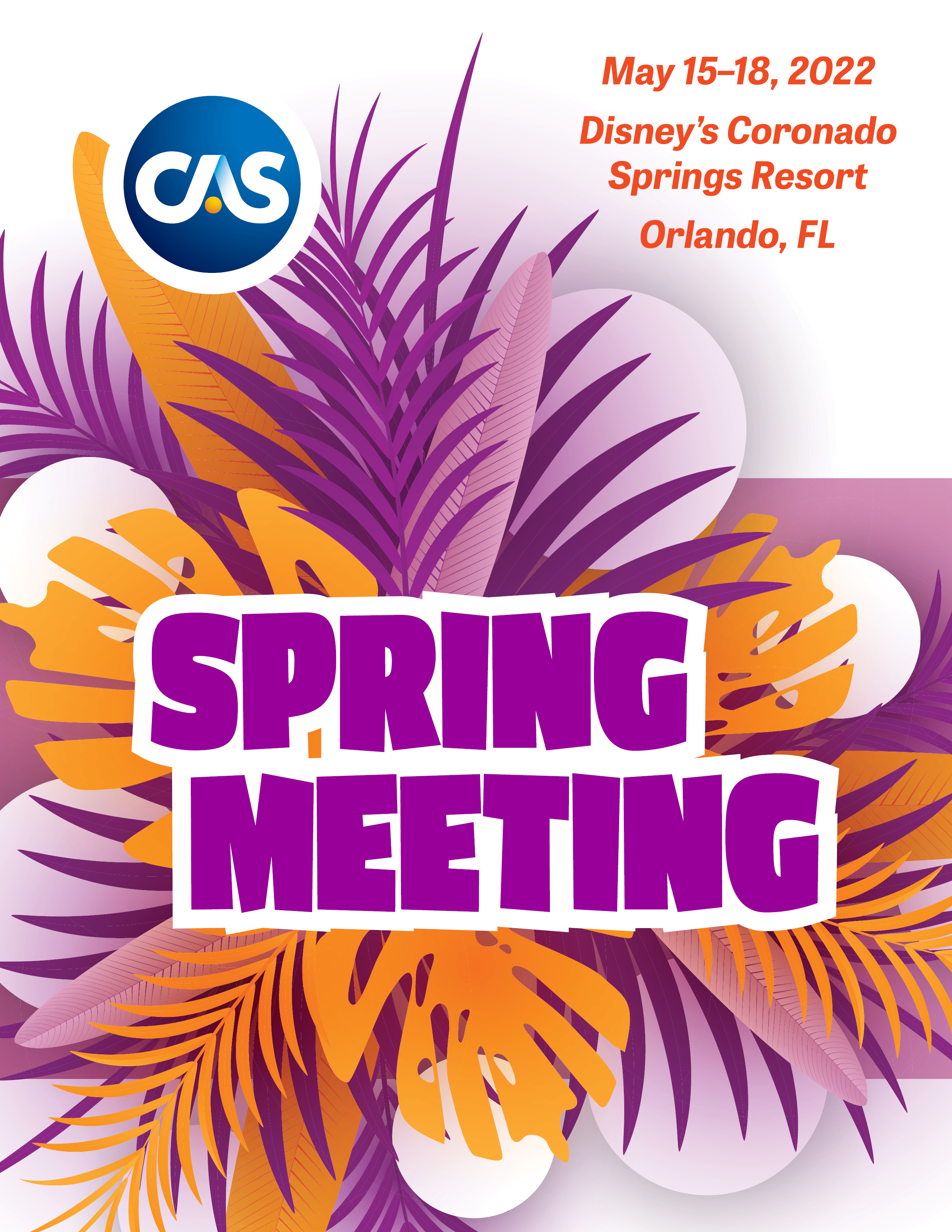 The CAS Spring Meeting Working Group is seeking additional member volunteers.  Please see description below and if you are interested in joining this working group, please reach out to CAS International and Online Professional Education Manager, Nora Potter (npotter@casact.org).
The Spring Meeting Working Group has the privilege of planning the educational content of the Spring CAS Meetings. Duties include defining the various general and concurrent sessions, identifying speakers and panelists, and obtaining feedback from attendees on the effectiveness of various aspects of the programs. We are looking for people who love to learn and want to help other CAS members get the most out of CAS Spring Meetings.
We have a full day (or two half-days) virtual conference to kick-off the planning for the event. We also have monthly/biweekly teleconferences, which usually last one hour. The time commitment, in addition to the meetings, is approximately 40 hours per year for session coordinators. Committee members who choose to serve as moderators may spend more time working on individual sessions.  Members are given schedules several weeks in advance and are expected to meet all deadlines due to CAS meeting dates and publication schedules.
The Committee is currently comprised of 11 CAS members with diverse expertise. Varied representation from insurance companies, reinsurers, consulting firms, regulators and other aspects of the insurance industry is required. Geographical diversity is also desired. It is expected that members of the Committee either have industry contacts or are willing to seek out contacts to aid in planning sessions for the meetings.
While committee diversity is highly desirable, all individuals willing to serve are encouraged to indicate their preference on the participation survey even if the anticipated openings do not match their profile. This provides a broad base of talent and interest to consider over time.
Goals:
  high quality program
  offer sessions that are interactive and encourage audience participation
  seek out new speakers and points of view
  increase meeting attendance
Busy Periods:
September-November
January-March
Background Experience of New Members:
While no specific experience is required for all new members, we would like to add members with regulatory, personal lines, reinsurance and/or insurance company backgrounds.