CAS News
Event Updates
Membership / Notices to Members
Professional Education
Town Hall with CAS Leaders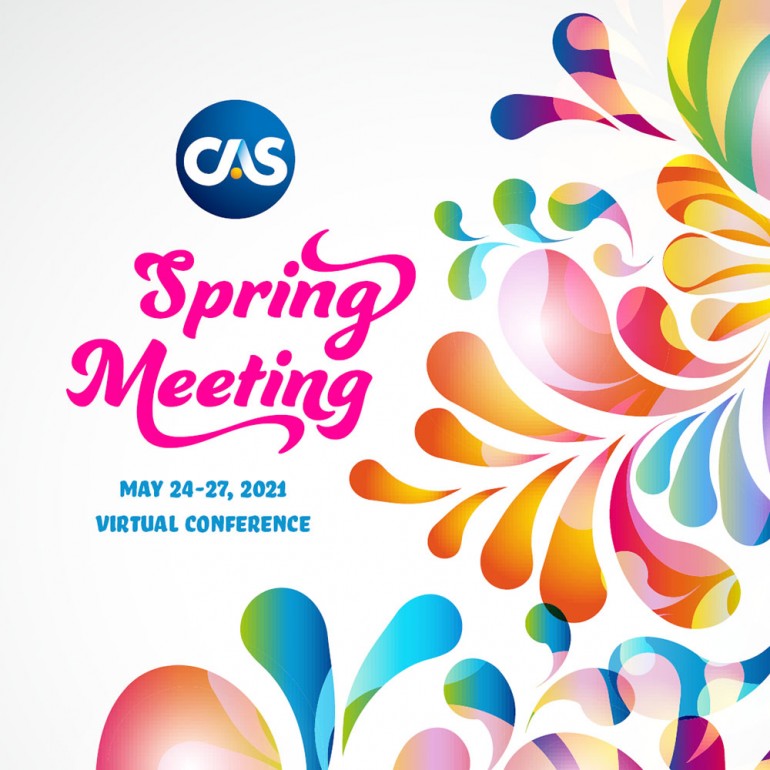 May 24, 2021
12:00 p.m. - 1:30 p.m. ET
Online Event
Join us for a Town Hall meeting with CAS Leaders. The session is designed to be interactive, and attendees are encouraged to ask questions and provide feedback during the Town Hall. We invite you to join the conversation and share your views with CAS leadership. If you have a specific issue you would like to see addressed, please send an email to Tamar Gertner, CAS Director of Engagement at Tgertner@casact.org.

This session will be broadcast live as a webinar, is offered at no charge, and does require advance registration.
Topics to be Covered:
Update on Year 1 Goals of the 2021-2023 CAS Strategic Plan
New Volunteer-Staff Framework
International Strategy
CAS Strategic Approach to Diversity, Equity, and Inclusion
Other Topics
Presenters:
Jessica Leong - FCAS, CAS President
Kathy Antonello – FCAS, CAS President-Elect
Kendra Felisky - FCAS, CAS Vice President-International
Victor Carter-Bey - D.M., CAS CEO
While you are marking your calendar for that day, we also invite you to join us for the virtual Celebration of New Associates and Fellows (11:00 a.m. –12:00p.m. ET). Watch our more than 400 new designees celebrate their achievements in personal and unique ways! Hosted by CAS President Jessica Leong, this session will be broadcast live via YouTube and does not require advance registration. The link to the Celebration of New Members will be posted to the Spring Meeting website leading up to the event.