CAS News
Membership / Notices to Members
Press Releases
Results of 2023 CAS Election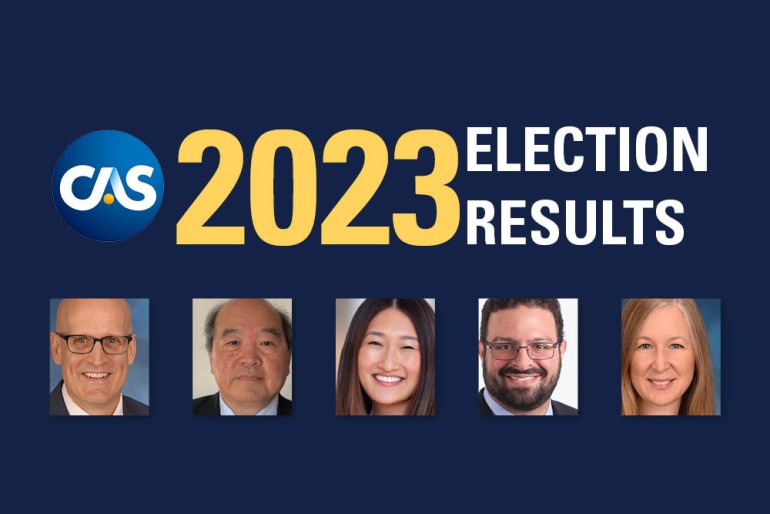 Dear CAS Members:
Balloting for the 2023 CAS election has closed and all candidates have been contacted regarding the results.
David Cummings has been elected President-Elect.
Wanchin Chou, Sandy Lowe, Joe Milicia, and Kathleen Ores-Walsh have been elected to the Board of Directors.
According to the election procedures approved by the Board, all vote counts are released to the membership. These follow:
President-Elect

David Cummings

1766

 

Director

Kathleen Ores-Walsh

1132

Sandy Lowe

1057

Joe Milicia

1000

Wanchin Chou

974

Emma Casehart

955

Michael R. Larsen

945

John Aquino

755

Tom Struppeck

623
A total of 2,139 voting members cast ballots (25.6%), as compared to 3,070 voting members last year (37%). Thank you to all of the members who cast ballots in this year's elections.
Congratulations to the new President-Elect and Board members. These members will assume their positions at the close of the 2023 Annual Meeting in November.
On behalf of the CAS, I thank all of the candidates in the 2023 elections for their willingness to run and, for those elected, your service and leadership in the CAS.
Sincerely,
Roosevelt Mosley, FCAS
CAS President