CAS News
Event Updates
Membership / Notices to Members
Registration Open for September's Casualty Loss Reserve Seminar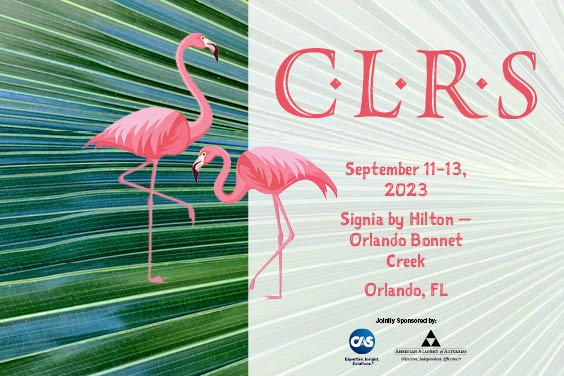 Attention all members of the Casualty Actuarial Society! Don't miss out on the opportunity to attend the Casualty Loss Reserves Seminar, taking place from September 11-23 at the Signia by Hilton Orlando Bonnet Creek hotel in beautiful Orlando, Florida.
For those who are unable to attend in-person, we are excited to announce that the event will also be livestreamed for at-home registration. As a member of the CAS, you know how important it is to stay up-to-date on the latest developments in the estimation of unpaid claims and claim adjustment expenses. This seminar will provide you with valuable insights into reserving methodologies, regulatory issues and emerging trends, and is designed for professionals involved in these areas, including casualty actuaries, accountants and auditors.
Registration for both in-person and livestream attendance for the Casualty Loss Reserves Seminar is open now through August 31. We encourage all members to take advantage of this opportunity and register today. We look forward to seeing you in Orlando or virtually via livestream!