Global Updates
Membership / Notices to Members
University Programs
Now Accepting Applications for CAS Student Central Summer Program Offered in Mandarin Chinese
The CAS is now accepting applications for the CAS Student Central Summer Program being offered in Mandarin Chinese.
The online program will run from Monday, July 12 – Friday, August 20. Over the course of the 40-day program participants will:
Complete 4 modules that focus on a variety of property and casualty actuarial topics including data visualization, pricing, reserving, and predictive analytics.
Attend live discussions with practicing actuaries about the topics being covered as students advance through the program.
Build important soft skills, such as presentation skills, resume/interview prep, professional courtesies and more!
Participants will spend approximately 4 hours per module and are expected to attend the program in its entirety.
Presentations and materials will be in English and discussions will be in Mandarin Chinese. Participants who successfully complete the program will be awarded a certificate by the CAS documenting their accomplishment.
Who Should Apply?
The program is geared towards university students who are interested in gaining actuarial experience and knowledge of the property and casualty insurance industry. It is an exciting development opportunity for students who do not have an internship lined up for summer 2021. We welcome applications from across the globe but the course will be conducted in Chinese.
We encourage students at schools without actuarial programs, as well as those who recently learned about the actuarial career, to apply. This program will also be beneficial to students who attend an actuarial program but have had limited exposure to property and casualty topics or limited access to actuarial internships.
The CAS Student Central Summer Program is also open to career changers who have demonstrated a commitment to pursuing the actuarial career path.
Application Information:
Interested students should look to subscribe to CAS's Wechat Account and submit Applications by June 20.
CAS WeChat QR Code
Image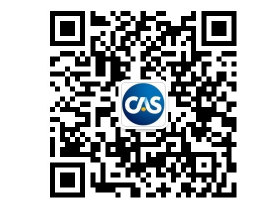 In order to provide the best possible experience to participants, space in the program is limited to the first 300 applicants. Successful applicants will be notified no later than June 30th as to the status of their application.
Participants will need to register as members of CAS Student Central.
Questions? Please contact Ran Guo, CAS Country Manager, China for more information.