Launching #ActuariesinTECH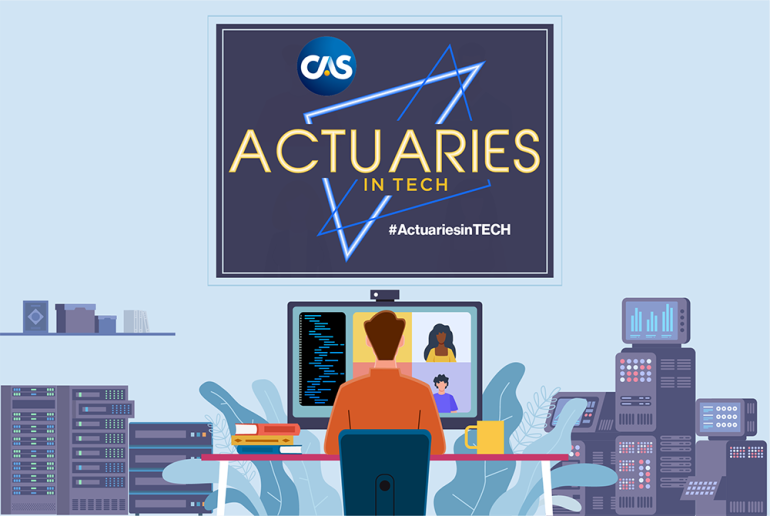 The tech industry has never been more important, along with the need for actuaries. Many CAS members are transitioning from traditional roles to roles at large technology companies or startups. To highlight our members' innovations in the tech space, the CAS is launching our very own Actuaries in Tech Month! This campaign is the fourth in our "Actuaries in…" series, following #ActuariesinCOMMUNITY, #ActuariesinMUSIC and #ActuariesinPOP.
Throughout the month of July, we will be sharing individual CAS members and community stories on our LinkedIn, Facebook, Instagram, and Twitter platforms using the hashtag #ActuariesinTECH. We also encourage members to keep an eye on the CAS Roundtable Blog for blog posts about the campaign!
It's not too late for you to be involved! If you, or any fellow actuaries you know, are involved in the tech space or are working on any revolutionary tech projects please join the conversation on social media with #ActuariesinTECH, or email socialmedia@casact.org to be featured in the campaign. We hope you will join us in celebrating #ActuariesinTECH!