CAS News
Event Updates
Professional Education
CAS Announces Dr. Robert Ballard as 2023 Spring Meeting Featured Speaker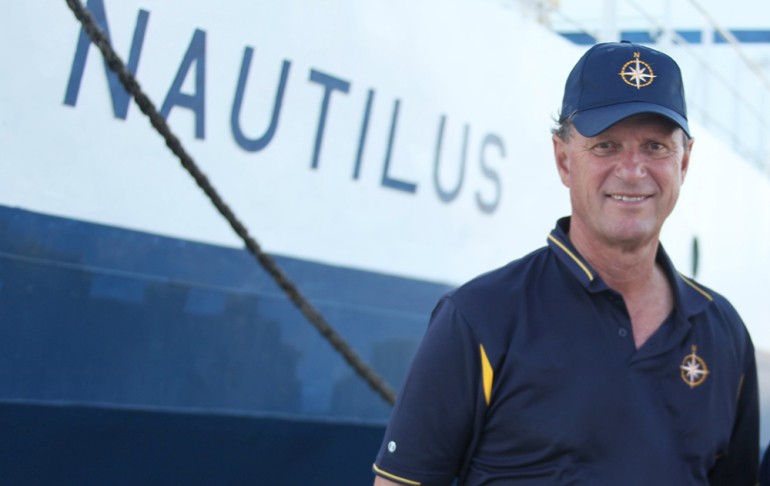 The Casualty Actuarial Society (CAS) has announced that deep-sea explorer and retired U.S. Navy Commander Dr. Robert Ballard, best known for his discovery of the R.M.S. Titanic, will be the featured speaker at the 2023 CAS Spring Meeting, May 7-10, 2023 in Boston, Massachusetts.
Best known for his 1985 discovery of the Titanic, Ballard has succeeded in tracking down numerous other significant shipwrecks, including the German battleship Bismarck, the lost fleet of Guadalcanal, the U.S. aircraft carrier Yorktown (sunk in the World War II Battle of Midway), and John F. Kennedy's boat, PT-109.
While those discoveries have captured the imagination of the public, Ballard believes his most important discoveries were of hydrothermal vents and "black smokers" in the Galapagos Rift and East Pacific Rise in 1977 and 1979 along with their exotic life forms living off the energy of the Earth through a process now called chemosynthesis. 
In addition to being a National Geographic Society Explorer-At-Large and a commissioner on the U.S. Commission on Ocean Policy, Ballard is the president of the Ocean Exploration Trust (OET), and a Research Scholar at the Woods Hole Oceanographic Institution (WHOI). 
The U.S. Navy recently announced that a future Pathfinder-class oceanographic survey ship will be named in honor of Ballard. Of the honor, Secretary of the Navy Carlos Del Toro said, "Dr. Ballard's career, explorations, research and focus on teaching the next generation of oceanographers is remarkable, and I am pleased to name T-AGS 67 in his honor." Ballard was also recently featured on the Today Show to discuss newly released uncut footage of his Titanic discovery.
For additional information on the 2023 CAS Spring Meeting, which will operate under the theme of Navigate. Predict. Lead., please see our program guide and registration page.