CAS News
Membership / Notices to Members
Press Releases
Announcing the 2023 CAS Trust Scholarship Recipients!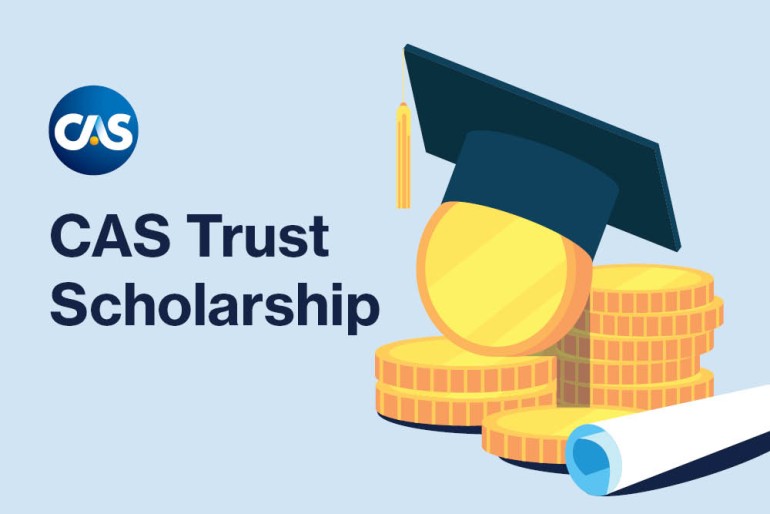 The Casualty Actuarial Society (CAS) is pleased to announce the winners of the 2023 CAS Trust Scholarship! This honor was created to further students' interest in the property and casualty actuarial profession and encourage the pursuit of the CAS designations.
"The CAS Trust Scholarship Task Force was impressed by the caliber of this year's students, and the promise they show as future Property and Casualty Insurance actuaries," said Katie Koch, a Fellow of the CAS who chairs the task force. "These students show a commitment to disciplined work ethic and vision for the future of the industry."
The program awards up to eight scholarships in the amount of $5,000 and $2,500. Applicants must submit an application and an essay, along with two recommendations letters and an official school transcript. A panel of judges selected the recipients from more than 60 applicants spanning eight countries. This year's winners are:
$5,000
Nickolas Grammatico, University of Waterloo
Kevin Konop, University of Wisconsin-Madison
Daniel Polites, University of Illinois, Urbana-Champaign
David Ramdeen, St. John's University
$2500
Emily Pietersz, The University of Texas at Austin
Zachary Rodgers, Texas A&M University
Aimee Xu, University of California, Los Angeles
Nicholas Zonarich, Elizabethtown College
The CAS will be publishing additional information highlighting this year's winners over the next several months on the CAS website, social media platforms and Actuarial Review magazine.
---
The CAS Trust Scholarship program is funded by donations to the CAS Trust, which affords members and others an income tax deduction for contributions of funds used for scholarships and research grants. The CAS Trust was qualified by the Internal Revenue Service in 1979 as a non-profit organization exempt from federal income tax under section 501(c)(3) of the Internal Revenue Code. CAS members are invited to contribute to the Trust; inquiries and contributions should be addressed to the CAS's Chief Business Officer, Joyce Warner, at jwarner@casact.org.