Reefer Madness – Current Challenges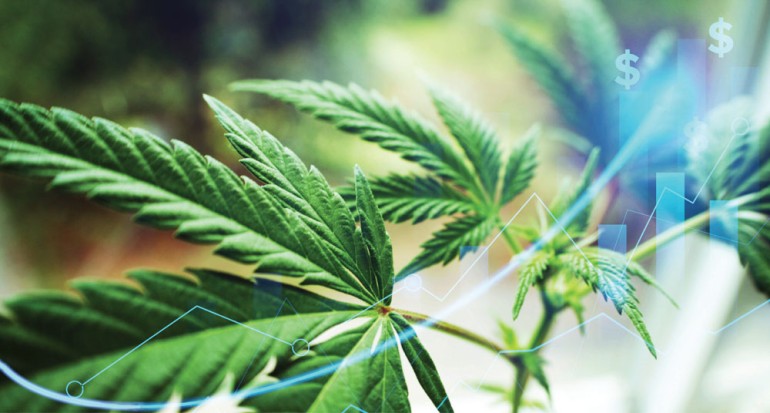 The following is an update to the article by Annmarie Geddes Baribeau, titled "Reefer Madness" (Actuarial Review, January-February 2019).
Since the publication of the original "Reefer Madness" article, the cannabis industry and cannabis insurance market have grown significantly. In 2021, the cannabis market had a record $21 billion in sales, more than doubling the $8 billion sales in 2018. The cannabis insurance industry has also been growing but is struggling to meet the demand of such a fast-growing market. As of July 2022, there are now 19 states (plus D.C.) that have legalized recreational use of marijuana. This is up from the nine states cited in the original article.
In order to attain a license to sell cannabis, retailers often need to attain a minimum level of insurance coverage, but that is increasingly becoming cost-prohibitive. According to an interview for PropertyCasualty360 with Stephanie Bozzuto, co-founder and president of marketing at Cannabis Connect Insurance Services, new cannabis operations tend to select the bare minimum coverage in order to hit those minimums. After a few years, Bozzuto says, many companies have enough capital to expand their coverage selections.
Being illegal at the federal level, access to capital is greatly reduced for cannabis companies; therefore, these companies end up resorting to alternative sources, such as private investors and foreign exchanges (due to not being listed on U.S. exchanges). Exposure to errors, omissions and violations of the strict regulatory environment associated with these alternate sources of capital has led to insurers retreating from the market, which has led to companies struggling to find top talent due to the minimal level of D&O coverage they purchase.
Other than D&O coverage, theft/crime of the cash-heavy industry has also been a common source of claims. Accounting errors during normal operations have led to business disputes and litigation that could have also been avoided with access to a federal banking infrastructure.
Early on as the cannabis industry began to grow, product liability was a major concern for insurers,  however, this has yet to materialize. In a presentation to the NAIC Cannabis Insurance Working Group, QuadScore Insurance, one of the largest cannabis insurers in the country, stated that only 8% of their claims were due to product liability.
In March 2021, Congress reintroduced the Clarifying Law Around Insurance of Marijuana (CLAIM) Act. If passed, the CLAIM Act is expected to provide capacity for insurers, increase the insurance market competition, assist with lower premiums and entice carriers to enter new markets. The act hasn't seen any movement since its reintroduction. In April 2021, the House of Representatives passed the Secure and Fair Enforcement (SAFE) Banking Act. According to Congress.gov, "This bill generally prohibits a federal banking regulator from penalizing a depository institution for providing banking services to a legitimate cannabis-related business" among other things.
If passed, we can expect there to be more federal guidance for banks and insurers about how best to work lawfully within the cannabis industry. This bill has not yet been passed by the U.S. Senate.
In the next few years, the cannabis industry will continue to draw attention to how the evolving legislation and regulation will affect society and the insurance industry.