Membership / Notices to Members
Letter from CAS President and CAS CEO on Nationwide Protests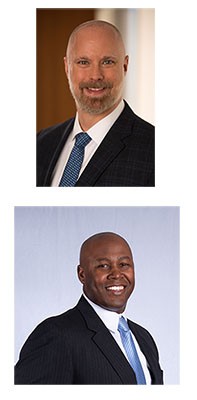 Dear CAS Members, Candidates, and others in the CAS Community,

The death of George Floyd and current nationwide protests are a stark reminder of the systemic racism that pervades our society.

The CAS is committed to creating an actuarial profession that values each and every person, celebrates diversity, addresses inequities, and encourages inclusion. Our organization has been working towards these goals for years, but we know we can and must do better going forward.

We are fortunate to have a close-knit community of CAS members and supporters, and we encourage you all to do what you can to advance our diversity, equity, and inclusion efforts. Each of us can help make a difference when we:Become allies to professionals of diverse backgrounds, as active and supportive listeners.
Learn from those whose identities and cultural norms are different from our own.
Amplify the voices and concerns of under-represented communities.
Speak out ourselves to encourage a diverse and inclusive environment.
That last point is the main reason for our statement today. We steadfastly believe that the professionalism and high ethical standards of the CAS community, coupled with the realities of how our communities are being impacted, mean that we cannot remain silent about the current environment. Working together, we can foster a diverse and inclusive environment that makes us stronger as an actuarial community, and as a society.

Finally, to all of our CAS community, whether you are staying at home or standing in solidarity, stay healthy and stay safe.

Sincerely,
Steve Armstrong
CAS President
Victor Carter-Bey
CAS CEO