Careers
Membership / Notices to Members
Call for Projects for Gamma Iota Sigma's Project-Based Internship Program
Image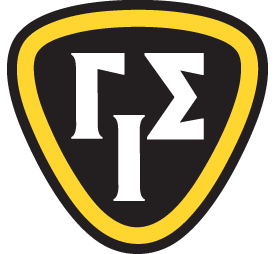 Back by popular demand! Inaugurated in 2020 in response to COVID-19, Gamma Iota Sigma's Project-Based Internship Program allows students whose summer internship opportunities have been affected by recent workforce challenges to gain insurance industry experience virtually, while providing employers support for summer projects.
Insurance organizations are invited to submit projects by April 22, 2021.
Now - April 22: Employers submit projects.
May 3 - 7: GIS student members register for their top choice projects.
May 3 - 14: GIS staff assign students to projects on a first come, first-served basis.
May - August: Students work with project sponsors virtually to complete their assigned projects.
FAQs
Who can participate?
Any employer in the insurance industry is eligible. This includes professional associations, TPAs, insurtechs and other industry firms.

Is there a cost to participate?
There is no cost to participate, but you may choose to compensate your intern or provide other incentives for students to complete your project (ex. executive meet-and-greet, interview, gift card, etc.)

Where do I submit my project?
Submit your project by April 22, 2021 through the Employer Project Submission Form linked below.

After submitting, what comes next?
Once a student has been assigned to your project, they will reach out to the Project Sponsor directly via email for next steps.
Will I have the option to interview or review resumes of the students who sign up for my project?
No. Due to anticipated very high student demand, GIS staff will match students on a first come, first-served basis as long as the student's skillset aligns with requirements outlined in the project submission. When submitting your project, please be specific regarding necessary skills and experience required to ensure you are matched with an intern who meets your project needs.
Submit your project on the GIS Website.
Questions:
Alyssa Bouchard
VP, Industry Engagement
(direct) (267) 274-4138
alyssa.bouchard@gammaiotasigma.org